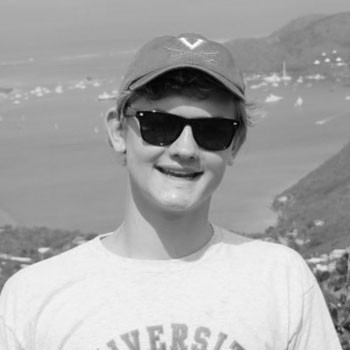 Back to Testimonials
When I was younger I started noticing I had problems with my sinuses. I'd get congested, I didn't have the energy I used to have, and sometimes I would wake up because I couldn't breathe well. My mom knew it wasn't just because I was tired or had a cold.
I've seen Dr. Mair for years. He has done five sinus surgeries and I'm doing a lot better now. The first surgery was when I was in first grade and had my adenoids removed. The second was when I had my tonsils taken out. The three others were between third and seventh grade. My infections weren't getting better so Dr. Mair had to manually scrape the infections out of my sinuses.
I see Dr. Mair every few weeks, and he scopes me, suctions me, and gives me sinus rinses. He also gives me medications that help with the polyps and infections.
These days I'm doing much better. I haven't had surgery since the end of seventh grade, and it's all due to Dr. Mair. He's constantly trying to make sure I'm always getting better while making sure I'm not taking so much medicine that I'm building up a resistance or that it would hinder my life in other areas.
I'm still getting better. I can play basketball and tennis again. When I'm running I can feel it but it's nowhere near what it used to be. It's great knowing I can do things and not get sick for months.
I can't say enough good things about Dr. Mair. He's nice to everyone, and when you're unsure of something he reassures you it's not going to be bad. When I got my first scope I was scared, but he promised me it wasn't a big deal. And he's more than just a doctor who just dictates my care. There's a relationship there where he works with me and talks to me about my treatment options, and that's enabled me to get a lot better.