Sinuva is a new treatment for chronic sinusitis patients with recurrent sinus polyps after a previous surgery.
Request an Appointment to Discuss Sinuva
About sinusitis
About 10 percent of Americans have chronic sinusitis, both with and without nasal polyps. Symptoms include loss of smell, nasal obstruction, difficulty breathing, and nasal discharge.
More than 500,000 surgeries are performed each year for sinusitis, but it may not prevent symptoms such as nasal polyps from recurring. About 60 percent of chronic sinusitis patients see symptoms returns within a year. Additionally, polyps may block nasal sprays and rinses from reaching the sinus.
What is Sinuva?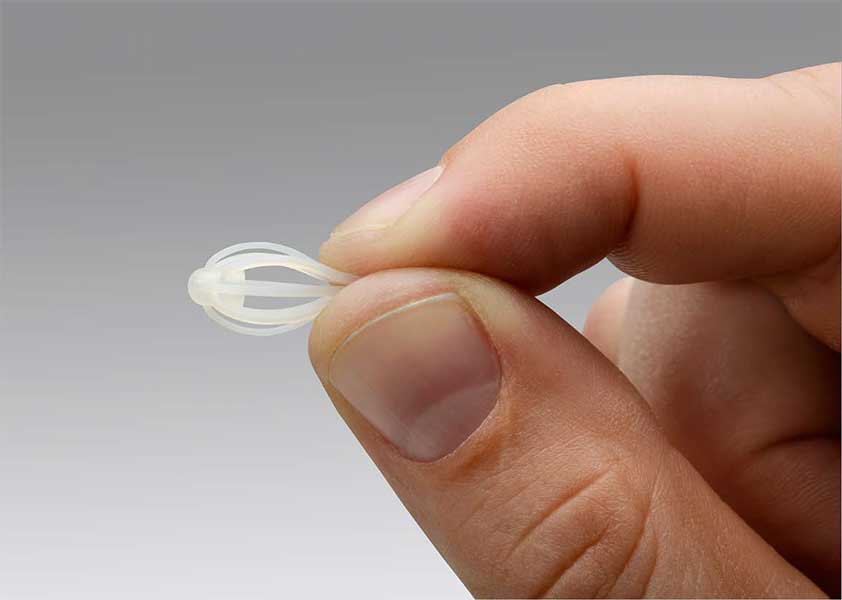 The Sinuva implant was designed to both open the sinus cavity and delivery anti-inflammatory medicine to treat the polyps over the course of 90 days. The implant is removed at the end of that period, or earlier at the doctor's discretion.
A recent study showed that the Sinuva procedure has a number of benefits, including reducing the need for sinus surgery by 61 percent. No other in-office procedure is as effective.
The Sinuva procedure
Sinuva is implanted in the nose during a simple, 45-minute office procedure. The doctor uses a topical or local anesthesia – or, in some cases, both – to numb a patient's nose and sinuses. Recovery time is minimal.
Risks and complications
Risks are minimal. There is a chance the polyps might not shrink completely due to their location, or that you may need surgery at some point.
To find out if Sinuva is right for you, call 704-295-3000 to schedule an appointment with an ENT doctor. Appointments are available in CEENTA's North and South Carolina locations.