Retina care in charlotte, nc
At Charlotte Eye Ear Nose & Throat Associates, P.A., our ophthalmologists don't specialize in just the eye. Our staff also includes a team of retina specialists with extensive knowledge of the retina and the treatment of diseases and disorders that may affect it.
Request an Appointment with a Retina Specialist
What is the retina?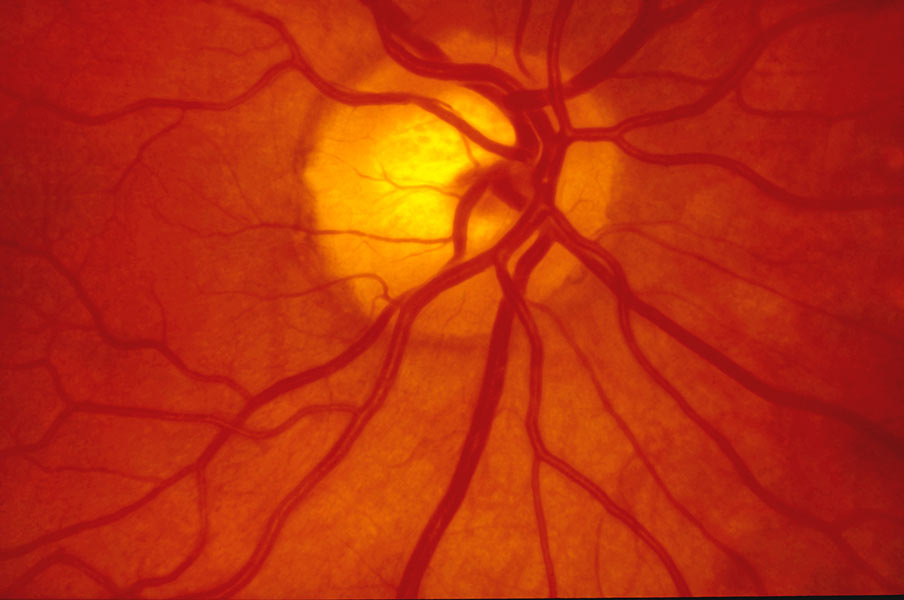 The retina is a light-sensitive layer in the back of the eye that contains highly evolved cells called rods and cones. It's divided into the central (macula) and the peripheral retina. The macula has the highest concentration of photo-receptors (cones) and provides the sharpest vision. The peripheral retina is used for peripheral vision, which is critical for many activities (driving and playing sports). The leading cause of blindness in the U.S. is age-related macular degeneration, causing damage to the macula. The retinal tear is a common disease of the peripheral retina that can also lead to a retinal detachment and loss of vision.
Your retina specialist will offer the most sophisticated medical and surgical treatments of retinal diseases. Below you will find information about what to expect for your visit, retinal diseases, our retina research, and vitamins and supplements.
We want your first visit to CEENTA to be a smooth and pleasant experience. We are dedicated to providing you with the excellent, personalized care you deserve. When your appointment is completed, we want you to have all the information you need to fully understand your medical condition and its treatment options. Please let us know how we can improve your visit with us.
---
Common retinal conditions
Age-related macular degeneration
Age-related macular degeneration (AMD) is the leading cause of blindness in the United States. Dry AMD is the less severe version, and is caused by degeneration of the retina's outer layers. Wet AMD is when abnormal blood vessels grow from the outer retina. Scars can form when these blood vessels leak fluid and protein.
Central Serous Retinopathy
Central serous retinopathy is when fluid leaks behind the retina. It is common in males between 20 and 40 years old. Patients who are pregnant, use steroids or have had organ transplants are at risk too.
Diabetic macular edema
Diabetic retinopathy is a complication of diabetes that damages the retina's blood vessels. Macular edema is when the central part of the retina occurs. Proliferative diabetic retinopathy is when diabetes damages the small blood vessels in the retina.
Flashes and floaters
Flashers and floaters are caused by degeneration of the vitreous gel that lies against the retina. Clumps of this degenerated material moving in your field of vision are called floaters. If it pulls on the retina, it will stimulate photoreceptors and lead to the perception of light flashes.
Ocular tumors
Ocular tumors are collections of abnormally-growing cells that form masses inside the eye. They can be benign or malignant.
Retinal tears or detachments
There are many different kinds of retinal detachments. The most serious retinal problems requiring surgery are caused by difficulties with the vitreous that is attached to the retina.
---
Plan Your Visit

Plan to arrive 15 minutes early for a first appointment to allow us to create your medical record. Please remember to bring:
1) Medical records from your referring doctor
2) Your glasses and sunglasses to wear following dilation
3) A list of all your medications and their dosages
4) Your identification and insurance cards
5) A referral from your primary care physician, should your insurance require it
When you arrive you will be greeted by our Medical Receptionist, who will accept your patient forms or ask you to complete them in our office.
We welcome your spouse, family members, or a friend to join you during the examination. Your medical evaluation will begin with a technician, talking with you about your medical and ocular history. Drops will then be placed in your eyes to dilate your pupils. After your pupils are dilated, your retina specialist will meet with you to examine your eyes to evaluate the retina, vitreous, and macula, using our state-of-the-art ophthalmic technology. Depending on your medical condition, other special tests may be performed.
Please allow at least two hours for your appointment, as we have the ability to conduct many tests onsite. This will help us determine the health of your eye quickly. We will provide you with disposable sunglasses for your comfort, since your eyes will be dilated during the initial examination. We also recommend you arrange to have someone drive you home if you are not using public transportation.
After completing the exam, your retina doctor will discuss findings and recommend treatment. While some treatments can be performed during this initial visit, other procedures may need to be scheduled for a later date. If a surgical procedure is necessary, our doctors and staff will explain every detail to you and help coordinate all necessary arrangements for your surgery.
If you have questions on how to use the grid or need one, please call us at 704-295-3180.
---
Referrals
Most patients are referred to us by other medical professionals, but we do accept all patients with retina problems. If a physician has referred you to us, please bring your referral form, since it provides a clear explanation of your eye problems as assessed by your referring physician. We also like to communicate with your doctor to keep him informed of our findings and treatment recommendations. CEENTA's retina physicians practice in SouthPark, Belmont, Concord, Huntersville, Matthews, Monroe, Statesville, Steele Creek, and University.
---
Retina Research

At CEENTA, our retina doctors have been involved in clinical trials sponsored by both the pharmaceutical industry as well as the National Eye Institute. This research advances the treatment of retinal disease, and many of the studies are on the cutting edge of retinal care.

Our retina physicians have been involved with Diabetic Retinopathy Clinical Research Network. As a patient, you may be given the option to enroll in a clinical trial if you have a medical condition that we are researching. Initially, your doctor may discuss the study with you and your family. If you are interested in a study, a clinical coordinator will contact you to provide you with more information about the study. You are then given an informed consent form to take home and review.
With participation in a clinical research trial you are:
Receiving the lasted treatment for your condition
Getting access to promising drugs long before these compounds are approved for the marketplace
Involved in scientific studies in which people help doctors find ways to improve health for you, your family and the population
May receive free care within the study
Before making any final decisions about participating, you will have the opportunity to have all your questions and concerns addressed. Remember, participation is strictly voluntary. There are no consequences if you don't participate.
---
Vitamins and Mineral Supplements

The Age-Related Eye Disease Study (AREDS) and Age-Related Eye Disease Study 2 (AREDS 2) were large studies sponsored by the National Eye Institute (NEI). Our retina specialists were involved as investigators in the AREDS 2 study.

In the AREDS study, scientists looked at the effect of zinc and antioxidants on patients with cataracts, and those with varying stages of AMD. Also, those patients without evidence of cataract or AMD to determine if zinc and/or antioxidants can prevent the development of these conditions. The first AREDS formulation of vitamin and mineral supplements (vitamin C, E, beta-carotene and Zinc) can reduce the risk of progression in AMD.
The AREDS 2 study was developed to determine the effects of adding omega-3 fatty acids, replacing beta-carotene with lutein and zeaxanthin. Also, lowering the dose of zinc in people at risk for progression of AMD. It was proven that the addition of omega-3 fatty acids had no significant effect on the progression of AMD as well as the reduction of the zinc dosage.
Patients who took the AREDS formula with lutein and zeaxanthin (without beta-carotene) reduced their risk of progression of AMD by 18% compared with those who took the AREDS formula with beta-carotene, but without lutein and zeaxanthin. Patients who had very low intake of lutein and zeaxanthin in their diet and took lutein and zeaxanthin in their supplements had a further lowered risk of progression of AMD.
The results of these two studies indicated that people who are at risk for progression of AMD can reduce their risk by taking the AREDS dietary supplement with lutein and zeaxanthin (without beta-carotene). If you have intermediate AMD (or advanced in one eye only), talk to your physician about taking nutritional supplements. He or she can help you determine if they may be beneficial and safe for you. These supplements do not prevent the initial development of AMD, nor do they improve vision already lost to AMD.
Eye vitamins are available over-the-counter in most pharmacies. You can also purchase them in our offices at CEENTA at a discounted price. You can also call 704-295-3000 to order over the phone and we will be happy to mail them to you.
For more information on AREDS visit www.nei.nih.gov/amd.