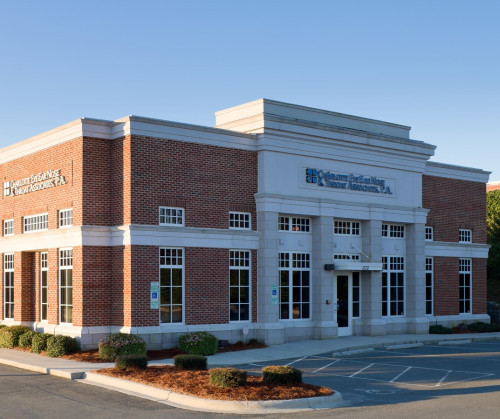 Print
Contact
704.295.3725
Hours
Our Monroe office is on East Roosevelt Boulevard. Heading east on 74, you will pass Jack in the Box, Southern States and Papa Johns. These locations should remain on the right side of the vehicle. Upon passing Jack in the Box, proceed to the right turning lane going downhill. At the bottom of the hill turn right into the Cross Creek Office Park. Our building is located on the right hand side. Heading west on 74, pass the Tyson plant on the right and go through that light. Continue west on 74 down the hill. At the bottom of the hill you will see a small driving range, followed by the Novant Health Heart and Vascular Institute. The CEENTA building will be next. We will be the next building on the right. Blue flags are on the hill in front of the building.
Schedule an Appointment
Services
---
Starting June 15, 2020, you will be charged a $50 no-show fee if either of the following applies:
You fail to show up for a visit.
You cancel or reschedule a visit less than one business day prior to your appointment.
If you are classified as a "no-show" three times in one 12-month period, you will no longer be able to schedule appointments at CEENTA.
Thank you very much for your cooperation.
---
Providers
Eye Care Doctors
Ear, Nose & Throat Care Doctors
Audiologists