Pediatric Hearing Evaluations

Infants hear and listen from the moment of birth. Because children learn to speak by listening to and imitating the sounds they hear, good hearing is essential for your baby to learn to talk. Evaluations and hearing tests for children can be performed at any age. There are many sophisticated tests that can determine the level of your child's hearing. If you are concerned about your child's hearing, contact our Audiology Department at 704-295-3300.
Request an Appointment for a Pediatric Hearing Test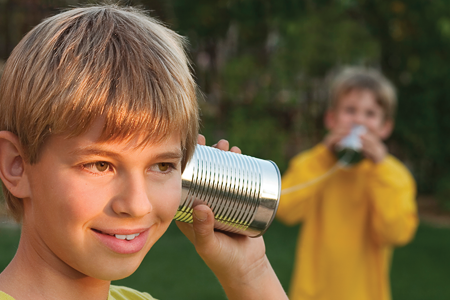 ---
IS YOUR CHILD AT RISK FOR HEARING LOSS?
If any of the following statements apply to your child, you should strongly consider a complete audiologic evaluation regardless of the status of their universal newborn hearing screen results. It is vitally important that baseline information be obtained as early as possible.
Family history of permanent childhood hearing loss
In utero infection such as cytomegalovirus (CMV), rubella toxoplasmosis, or herpes
Craniofacial abnormalities
Neonatal indicators such as jaundice that require a blood transfusion, persistent pulmonary hypertension of the newborn (PPHN) associated with mechanical ventilation or conditions requiring the use of extracorporeal membrane oxygenation (ECMO)
Postnatal infections associated with hearing loss such as bacterial meningitis
Findings associated with a syndrome known to include hearing loss such as neurofibromatosis, steoporosis, and Usher's syndrome
Developmental delays including speech and motor skills
---
Visual Conditioned Response Audiometry (VRA Test)
VRA is a hearing test for children that is used from a few months of age up to approximately 2 or 3 years old. The child is seated at an angle to a speaker and animated toy. The child is monitored for either a conditioned response or other reactions to a variety of test sounds. The patient's response levels are then adjusted for their developmental age and the hearing level is acquired.
---
Conditioned Play Audiometry
Conditioned play audiometry is a method of testing that is used as needed for young children. Motivational toys are used to teach a repeatable response to test the stimulus.
---
Pediatric Hearing Aids for Children
Sometimes after conducting the hearing tests, permanent hearing loss is identified. Our audiologists may recommend hearing aids for your child, if necessary. Often these hearing aids will include ear molds or a variety of other associated equipment so that children may continue to use them as they grow. Follow-up appointments will be scheduled as our audiologists continue to monitor your child's hearing loss.
An otolaryngologist that specializes in child hearing problems may also see your child to determine if the problem may be fixed through medical or surgical treatment, such as ear tube surgery.
CEENTA has audiologists in locations across North and South Carolina who will provide your children hearing tests using the most up-to-date technology in comfortable environments.