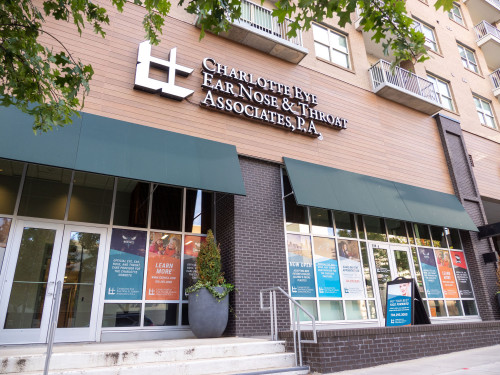 Print
Contact
704.295.3110
Hours
Our Uptown office is on East Stonewall Street, next door to the Whole Foods and a minute walk from the Stonewall Street light rail station.
If you are driving, enter the garage at the Novel Stonewall Station entrance at the Brevard St/Stonewall St intersection. Proceed up the ramp to Level 2, then turn at the Level 2/Retail Parking sign.
Parking is validated for the first 90 minutes for those parked on the second floor of the garage ONLY. We cannot validate parking for cars parked on the first floor.
Request an Appointment
Services
---
Providers
Ear, Nose & Throat Care Doctors
Physician Assistants & Nurse Practitioners
Audiologists
Facial Plastics