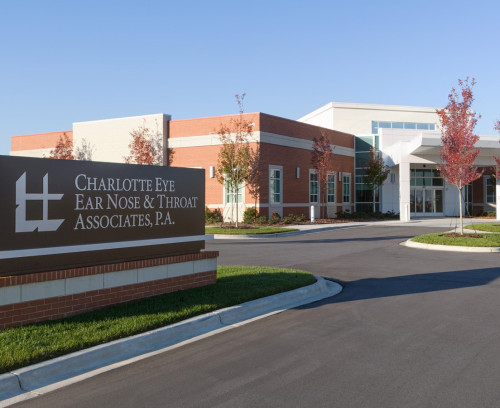 Print
Contact
704.295.3255
Hours
Our Concord office is on Amalia Boulevard, near the intersection with Copperfield Boulevard and right across from the Gateway Surgery Center and Urgent Care.
Schedule an Appointment
Services
---
Starting June 15, 2020, you will be charged a $50 no-show fee if either of the following applies:
You fail to show up for a visit.
You cancel or reschedule a visit less than one business day prior to your appointment.
If you are classified as a "no-show" three times in one 12-month period, you will no longer be able to schedule appointments at CEENTA.
Thank you very much for your cooperation.
---
Awards
Best Hearing Aid Center, Best of Greater Cabarrus, Independent Tribune
2017
---
Providers
Eye Care Doctors
Ear, Nose & Throat Care Doctors
Physician Assistants & Nurse Practitioners
Audiologists
Voice & Swallowing Specialists
Facial Plastics