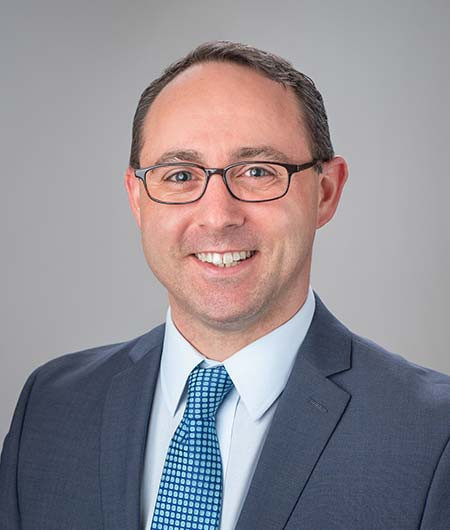 Schedule an Appointment
Refer a Friend
Enter an email address below to share the provider's page with someone you know.
Biography
Dr. Duncan Berry is an ophthalmologist who specializes in vitreoretinal diseases and surgery. He earned his bachelor's degree in English from Davidson College. While earning his medical degree from the Medical University of South Carolina, he was selected as an anatomy tutor and graduated as a Presidential Scholar. His internship was at Spartanburg Regional Hospital System and his residency was at the Duke University Eye Center, where he received the K. Alexander Dastghieb Award for exemplary surgical skills and judgment. Upon completion of residency, he remained on faculty at Duke to serve as a clinical instructor and chief resident. He then completed a two year vitreoretinal surgery fellowship at Emory University.
Dr. Berry has published numerous research papers, articles and book chapters, and has presented at national and international scientific meetings such as the American Academy of Ophthalmology, the American Society of Retinal Specialists, the Retina Society and the Association for Research in Vision and Ophthalmology.
In his free time, Dr. Berry enjoys hiking, playing tennis, cooking, and spending time with his wife and two sons.
Dr. Berry sees patients in our Concord (645 Amalia St. NE, Concord, NC), Salisbury (530 Corporate Circle, Salisbury, NC), and University (2325 West Arbors Drive, Suite 201, Charlotte, NC) offices. To make an appointment with him, call 704-295-3000. You can also request an appointment online or through myCEENTAchart.
---
Education & Fellowship
Undergraduate
Bachelor of Arts, English, Davidson College, 2007
Doctorate
Doctor of Medicine, Medical University of South Carolina, 2013
Internship
Transitional PGY1 Program, Spartanburg Regional Hospital System, 2014
Residency
Ophthalmology, Duke University Eye Center, 2017
Fellowship
Vitreoretinal Surgery, Emory University, Department of Ophthalmology, 2020



---
Associations & Memberships
American Academy of Ophthalmology, 2014-present
North Carolina Society of Eye Physicians and Surgeons, 2014-present
American Society of Retina Specialists, 2017-present
Georgia Society of Ophthalmology, 2018-present
---
Research
PEER-REVIEWED PUBLICATIONS
Mirzania D, Thomas AS, Rothman AL, Berry DE, Stinnett S, Fekrat S. Gender differences in presentation, treatment patterns and clinical outcomes in central retinal vein occlusion. Ophthalmic Surgery, Laser and Imaging Retina. May 2020.
Seider MI, Berry DE, Schefler AC, Stinnett S, Mruthyunjaya PM. Multi-center Analysis of Intraocular Biopsy Technique and Outcomes for Uveal Melanoma: Ocular Oncology Study Consortium Report 4. Graefe's Archive for Clinical and Experimental Ophthalmology. February 2020.

Li AL, Kang JY, Berry DE, Hendrick AM. Uveal melanoma presenting as orbital cellulitis with intraocular hemorrhage: a case report. American Journal of Ophthalmology Case Reports. September 2019.

Francis JH, Berry DE, Abramson DH, Barker CA, Bergstrom C, Demirci H, Engelbert M, Grossniklaus H, Hubbard GB, Iacob CE, Kurli M, Postow MA, Wolchok JD, Kim IK, Wells JR. Intravitreous cutaneous metastatic melanoma in the era of checkpoint inhibition: unmasking and masquerading. Ophthalmology. September 2019

Berry DE, Shantha JG, Li AL, Yeh S. Ocular complications of Ebola virus survivors: the importance of continuing care in West Africa. Expert Review of Ophthalmology. June 2019.

Li AL, Berry DE, Hubbard GB. Spontaneous stalk regression in persistent fetal vasculature. JAMA Ophthalmology. April 2019.

Yu JJ, Thomas AS, Berry DE, Yoon S, Fekrat S, Grewal DS. Association of disorganization of retinal inner layers with ultra-widefield fluorescein angiographic features and visual acuity in branch retinal vein occlusion. Ophthalmic Surgery, Laser and Imaging Retina. June 2019.

Li AL, Berry DE, Shantha JG, Yeh S. Cataract management in Ebola disease survivors: clinical and scientific implications. Future Virology. January 2019.

Berry DE, Schefler AC, Stinnett S, Mruthyunjaya PM. Correlation of gene expression profile status and American Joint Commission on Cancer (AJCC) stage in uveal melanoma. Retina. November 2018.

Thompson AC, Thomas AS, Berry DE, Rothman AL, Fekrat SS. Longitudinal follow-up of choroidal thickness in central retinal vein occlusion. Journal of VitreoRetinal Diseases. July 2018.

Berry DE, Thomas AS, Grewal DS, Fekrat SS. The association of disorganization of the retinal inner layers with clinical outcomes in treatment naïve central retinal vein occlusion. Ophthalmology Retina. June 2018.

Berry DE, Seider MI, Stinnett S, Mruthyunjaya PM, Schefler AC. Relationship of clinical features and baseline tumor size with gene expression profile status in uveal melanoma: a multi-institutional study. Retina. March 2018.

Lira J, Berry DE, Weller CL, Proia AD, Lyengold IM. Adenocarcinoma of pigmented ciliary epithelium in congenital microphthalmia with cyst. Ophthalmic Plastic and Reconstructive Surgery. 2018 Jan 16.

Berry DE, Grewal DG, Mruthyunjaya PM. Conjunctival dehiscence following I-125 plaque brachytherapy for uveal melanoma: a report of 3 cases. Journal of Ocular Oncology and Pathology. 2018; 4:291-296.

Berry DE, Walter SD, Fekrat S. A frag bag for efficient removal of dislocated nuclear material. Ophthalmic Surgery, Laser and Imaging Retina. December 2017.

Mruthyunjaya PM, Seider MI, Stinnett S, Schefler AS and the Ocular Oncology Study Consortium*. Association between Tumor Regression Rate and Gene Expression Profile after Iodine 125 plaque radiotherapy for uveal melanoma. Ophthalmology. October 2017. *member of consortium.

Berry DE, Fekrat S. Central retinal vein occlusion in GATA2 deficiency. Retina Cases and Brief Reports. February 2017.

Waring GO, Berry DE. Advances in the surgical correction of presbyopia. Int Ophthalmol Clin. 2013 Winter;53(1):129-52.

---