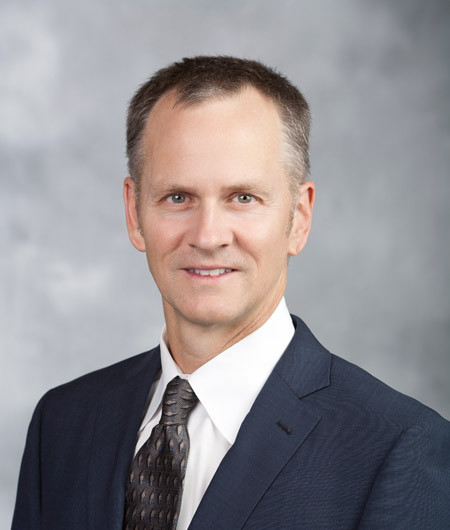 Request an Appointment
Refer a Friend
Enter an email address below to share the provider's page with someone you know.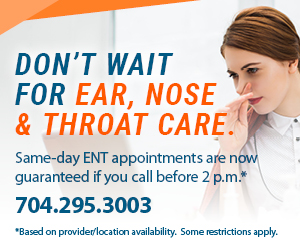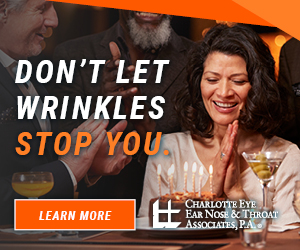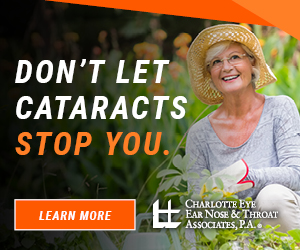 Biography
Dr. F.P Johns Langford has practiced in Concord since he completed his training in 1995. He merged his practice with Charlotte Eye Ear Nose & Throat Associates, P.A. in 2011. Dr. Langford specializes in comprehensive adult & pediatric otolaryngology, endoscopic sinus surgery, inhalant allergy treatment, and pediatric and adult obstructive sleep apnea and snoring surgery in the Concord, NC area. He also specializes in functional and cosmetic nasal surgery as well as skin cancer reconstruction.
When not working he enjoys spending time with his wife and children. He enjoys water and snow skiing, biking, running, and CrossFit.
---
Education & Fellowship
Undergraduate
Duke University, 1984
Medical
University of Mississippi, 1989
Residency
Otolaryngology-Head & Neck Surgery, Duke University Medical Center, 1994
Fellowship
Facial Plastic & Reconstructive Surgery, Facial Plastic Surgery Center in Vero Beach, Florida, 1995
---
Associations & Memberships
Board Certified by:
- American Board of Otolaryngology

Member of:
- President: Gateway Surgery Center
- Division chief: Division of Otolaryngology at NorthEast Medical Center
- Past chair: Department of Surgery at NorthEast Medical Center
- Past president: North Carolina Otolaryngology Society, Cabarrus County Medical Society, Charlotte Otolaryngology Society, Duke Otolaryngology Society, Duke Surgeon's Outcomes Research Cooperative.
---
Featured Procedures
Cosmetic and functional rhinoplasty and nasal surgery.
Minimally-invasive sinus surgery, including office-based procedures such as balloon sinuplasty.
---
Awards
- Cabarrus Family Practice Residency teaching award, 2001 and 2011
- Duke University Otolaryngology Clinical Faculty, 1995-2005
---
Community Involvement
- CVAN (women's shelter and rape crisis center) Past board member and present "men for change" committee member
---
Research
Principle investigator, CEENTA: Resolve II study for safety and efficacy of steroid eluting sinus implant for chronic sinusitis. Ongoing.
Source Clinical Trials including Sensorineural Hearing Loss, Tonsillitis, and Palatopharyngoplasty. Completed.
Langford FPJ. Radiofrequency Surgery for Sleep Disordered Breathing. Duke University Medical Center Otolaryngology Grand Rounds, 5/2000.
Langford FPJ and Scher RL: Hyperbaric Oxygen Therapy for Head and Neck Disease. Course presented at the Academy of Otolaryngology- Head & Neck Surgery Annual Meeting, 1997,1996
Langford FPJ. Advances in Rhytidectomy: Duke University Medical Center Otolaryngology Ground Rounds, 1996
Becker FF, Langford, FPJ: Deep Plane Cervicofacial Flap for Reconstruction of Large Cheek Defects. Arch Otolaryngol Head Neck Surg 1996 Sep:122(9):997-9. Presented at the Academy of Facial Plastic and Reconstructive Surgery, New Orleans, 1995.
Becker FF, Langford, FPJ: Local Flaps in Nasal Reconstruction. Facial Plastic Surgery Clinics of North America. Volume 4, Number 4, Novermber 1996.
Moy LS, Becker FF, Langford FPJ, Rubin MG Seelman P: A Histological Comparison of 70% Glycolic Acid Peels Using Solutions with Various pHs. Dermatol Surg 1996 22:463-465.
Langford FPJ, Fisher SF, Molter DW, Seigler HF: Lentigo Maligna Melanoma of the Head and Neck. Laryngoscope 1993; 103(5): 520-524.
Ruff GL, Langford FPJ, McElveen JT: Temporalis Muscle Transfer: A Refinement in Technique. Presented at AAO-HNS, 1992.
Langford FPJ, Fisher SF, Molter DW, Seigler HF: Malignant Melanoma of the Head and Neck in the Elderly. Presented at the Third International Conference on Head and Neck Cancer, July 1992.
Fisher SF, Langford FPJ, Siegler HF: Thin Melanoma of the Head and Neck. Laryngoscope 1992; 102(8):850-4.
---