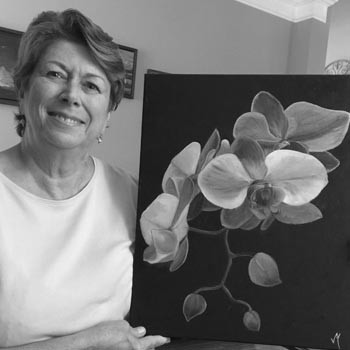 Back to Testimonials
I had a keratotomy 20 or 25 years ago, and for 20 years I did well. Then my corneas started to droop and glasses wouldn't help my vision. I went to see several cornea specialists, and they said there was nothing I could do. Then I went to see Dr. Hammonds, and he said they could fix me right up. He sent me to Dr. Fox, and she fitted me with scleral lenses.
I can see better than I could my entire life. I can see a blanket of stars now, and other things you never think about. I paint, and now I can paint the folds in flowers, which I could never see before.
Dr. Fox is just wonderful in general. She's very thorough and caring and just a wonderful doctor. I feel very blessed to have met her.
---
Locations
---
Providers