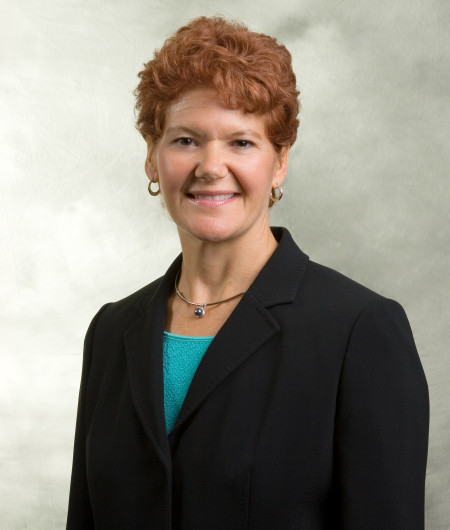 Schedule an Appointment
Refer a Friend
Enter an email address below to share the provider's page with someone you know.
Biography
Dr. Gerlach is a speech language pathologist specializing in voice and swallowing disorders for both pediatric and adult populations. She started the original voice center in Charlotte in 1990 at Presbyterian hospital and spear headed the treatment of spasmodic dysphonia using Botox injections with local ENT's in 1991. The voice center developed into a comprehensive voice and swallowing center and moved the CEENTA in 2006 to further grow this specialized center. She performs videostroboscopy, acoustic analysis and voice evaluations for voice disordered patients as well as comprehensive intervention for voice improvement. She is LSVT certified for Parkinson's Disease. Dr. Gerlach is also a Level III certified Buteyko breathing practitioner for disorganized and disordered breathing and provides myofascial release. She performs swallowing evaluations and Fiberoptic Endoscopic Evaluations of Swallowing (FEES) procedures for swallowing disordered patients. Swallowing intervention includes neuromuscular stimulation, myofascial release, and the McNiell Dysphagia Therapy Program as well as use of biofeedback for both voice and swallowing. Dr. Gerlach also works with resonance disorder in both adults and pediatrics addressing velopharyngeal incompetence and hypernasality. She also works with head and neck cancer and laryngectomy populations.
Dr. Gerlach enjoys spending time with her husband and daughter traveling, playing tennis and cycling.
---
Education & Fellowship
Undergraduate
Miami University
, Oxford OH – Speech Pathology/Audiology
Masters
Miami University, Oxford OH – Speech Pathology
Doctorate
University of South Carolina, Columbia, SC – Doctor of Philosophy, Speech Language Pathology
Teaching Experience
Adjunct Professor at the University of South Carolina, Columbia, SC.
---
Associations & Memberships
CERTIFICATIONS
American Speech Language Pathology & Audiology Association Clinical Certification
McNeill Dysphagia Therapy Program (MDTP) for swallowing disorders
Certified Vital Stim Provider for swallowing Disorders
Certified Lee Silverman Voice Treatment for Parkinson's Disease / Neurological Voice disorders
FEES – Endoscopic Evaluation of Swallowing
ASHA Special Interest Division 3 Voice and Voice Disorders
Buteyko Level III breathing Disorders Intervention
Myofacial Release
Member of:

American Speech, Language and Hearing Association
Director Voice & Swallowing Center at Charlotte Eye Ear Nose & Throat
---
Research
Dr. Gerlach has participated in numerous research articles for the treatment and prevention of voice and swallowing disorders. Some of her more recent works include: Clinical Implementation of Laryngeal High-Speed Videoendoscopy: Challenges and Evolution; Qualitative and Quantitative Measures of Laryngeal Electromyoraphy as Predictors of Effectiveness of Botox Treatment of Spasmodic Dysphonia.
Publications

Co-Authors: Dimitar Deliyski, Steven Zeitels, James Burns, Robert Hillman, Terri Treman Gerlach, Daryush Mehta, Maria Powell. "Efficacy of Videostroboscopy and High-Speed Videoendoscopy to Measure Change in Vocal-Fold Vibratory Function Before and After Phonomicrosurgery in Patients with Mass Lesions." Journal of Voice.
Powell ME, Deliyski DD, Zeitels SM, Burns JA, Hillman RE, Gerlach TT, Mehta DD. Efficacy of Videostroboscopy and High-Speed Videoendoscopy to Obtain Functional Outcomes from Perioperative Ratings in Patients with Mass Lesions. Journal of Voice.

---