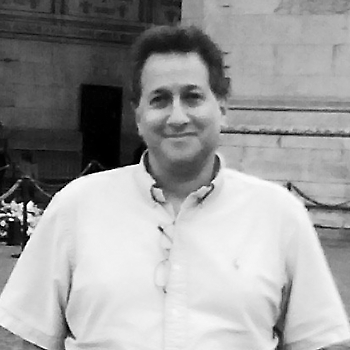 Back to Testimonials
I came in for an eye occlusion. I thought there was a film over one of my eyes but a blood vessel had burst in the back of it.
I was referred to Dr. Punjabi and he was very personable and very easy to talk to. He explained things well and was very professional and extremely knowledgeable. You can tell he's very confident. He has a great staff behind him, too.
I get injections of Eylea periodically. My eye has been responding very well to that, and I have no pain.
When I first came to Dr. Punjabi I couldn't read the license plate on the car in front of me with that eye. Right now it's cleared up so I can see almost as well as before I had the eye occlusion, so we'll see how things look the next time I get an X-Ray.
UPDATE, OCT. 31, 2016
When I first came to Dr. Punjabi, my vision from the occlusion was 20-400 and now its 20-25. The fluid buildup and swelling hasn't returned throughout my treatment, and we are seeing strong results. You take your vision for granted until something happens and I was glad that I got such wonderful care.
---
Locations
---
Providers