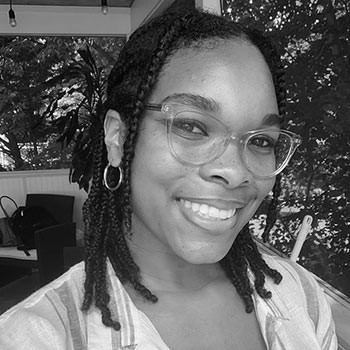 Back to Testimonials
I had surgery on June 9 with Dr. Greywoode for benign bone growths known as osteomas. On the first day after my surgery, I touched my head and it felt like I had braids underneath my bandages. It wasn't until the second day, though, when I took off the bandages, that I saw them myself. I had just assumed the nurses had done them, since they were very helpful and nice. Having my hair in braids made everything easier for recovery, especially since I have a lot of hair and wear it naturally. I didn't think anything about it until I went to my post-op appointment and Dr. Greywoode mentioned he did my braids.
The thing is, I had talked to him before I had the surgery and he was one of the few surgeons who really took into account that he didn't want to leave any unnecessary scars. He wanted to leave my face as unmarked as possible. I have seen three other surgeons for consultations and treatments in the past, and they would just say what they needed to do and leave it at that. But with Dr. Greywoode, he took in the need to preserve my hair and my looks before deciding on how he would approach my surgery. Sometimes in healthcare you feel like you're a number and you're in and out, but not with him.
Before my procedure I went on CEENTA's web site and searched for facial plastic surgeons. I saw you had a new Black surgeon, so I read his bio and saw he had a lot of knowledge and experience, so I made an appointment. All the time leading up to my procedure, people would tell me how nice he was, so he already had a good, consistent reputation.
---
Locations
---
Providers