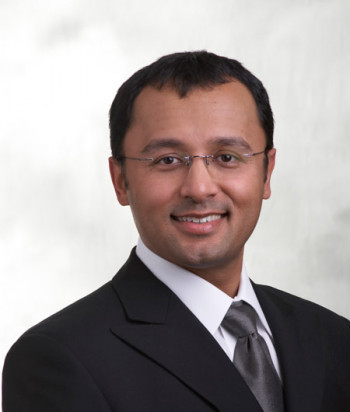 Request an Appointment
Refer a Friend
Enter an email address below to share the provider's page with someone you know.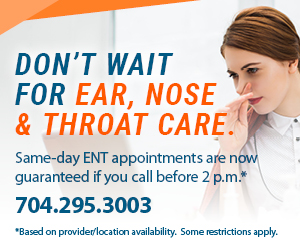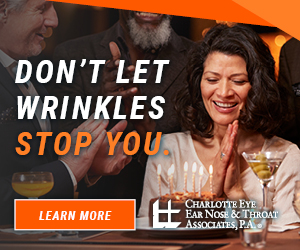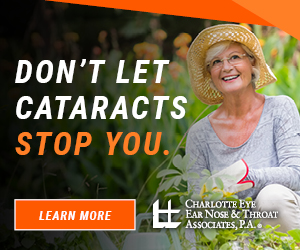 Biography
Dr. Kashyap Kansupada is an Ophthalmologist specializing in Refractive Lens Implant Surgeries to correct cataracts, presbyopia, and astigmatism using the Femto-laser when appropriate. Dr. Kansupada is fellowship trained in the management of complex, sight-threatening eye inflammations and infections, called uveitis. Dr. Kansupada also provides comprehensive adult eye care in Belmont, NC and Huntersville, NC, cataract consultations only in Pineville, and surgical services conveniently at Southpark, Huntersville, and Kings Mountain. In his spare time, Dr. Kansupada enjoys playing tennis, spending time with family and friends, and traveling.
Dr. Kansupada practices in the following offices:

Belmont (400 Park Street, Belmont, NC)
Huntersville (10305 Hamptons Park Drive, Suite 201, Huntersville, NC)
Pineville (10512 Park Road, Suite 200, Charlotte, NC)
To make an appointment with him, call 704-295-3000. You can also request an appointment online or through myCEENTAchart.

---
Education & Fellowship
Undergraduate
University of Akron, Summa Cum Laude
Medical
Northeastern Ohio Universities College of Medicine
Internship
Akron General Hospital
Residency
Ophthalmology, Penn State University Medical Center
Fellowship
Ocular inflammation and infections, National Institutes of Health (NIH)
---
Associations & Memberships
Board Certified by:
- American Board of Ophthalmology
Member of:
- American College of Surgeons, Fellow
- American Academy of Ophthalmology
- American Uveitis Society
- American Society of Cataract and Refractive Surgeons
---
Featured Procedures
Symfony and Symfony Toric Intraocular Lenses: new lenses for cataract surgery that take advantage of a new design using different curvatures of the implant to provide seamless distance-to-intermediate vision, called Extended Depth of Focus. They have been documented to have significantly fewer halos, rings and glare than other extended-range-of-vision implants.
iStent Inject: A new implant for cataract patients with mild to moderate glaucoma.
---
Awards
Best Doctors, 2011-2014
---
Community Involvement
Dr. Kansupada discusses the Symfony Intraocular Lens, a new lens for treating cataracts, on Charlotte Today.

Additionally, he said. "The Symfony takes advantage of novel extended-depth-of-focus technology to provide an extended range of clear vision and achromatic technology to provide true colors and improved night vision. Multifocal lens implants are clear near and far but not so clear in between. Symfony has a seamless range of clear vision from near to far so that everything is clear at almost any distance. The way Symfony manages color is also unique. Everyone is familiar with how a prism can break light into its component colors. The natural lens and all other lens implants do the same to some degree, which limits the quality of vision. Symfony essentially bends all these colors back together to bring more light into sharp focus. But Symfony may not be ideal for everyone. So, it's important for patients to visit with their eye care professional and surgeon to customize implant choice based on their individual needs and lifestyle."
---
Testimonials
---
Research
Park DW, Folk JC, Whitcup SM, Polk TD, Kansupada K, Fountain C, Brown J, Nussenblatt RB. Phakic Patients with Cystoid Macular Edema, Retinal Periphlebitis, and Vitreous Inflammation. Arch Ophthalmol. 1998 Aug;116(8):1025-9.
Kansupada KB, Sassani JW. Sushruta: The Father of Indian Surgery and Ophthalmology. Doc Ophthalmol. 1997;93(1-2):159-67.
Kashyap B. Kansupada & Scott M. Whitcup Intermediate Uveitis Seminars in Ophthalmology. Volume 11, Issue 1, pages 25-37. 1996
Kansupada KB, Whitcup SM. Intermediate Uveitis. In press, Seminars in Ophthalmology. 1995
Kansupada KB, Sassani JW, Gardner TW, Green WR, Blankenship GW. Histopathology of Silicone Oil Treated CMV-related Retinal Detachments. Invest Ophthal Vis Sci Vol. 34(4): p. 1108; In preparation, Retina 1995.
Schwam B, Kalenak J, Kansupada K. Association Between Skin Color and Intraocular Pressure in African Americans. Invest Ophthal Vis Sci Vol. 34(4): p. 898; J Clin Epidemiol 48(4): 491-6. 1994
Plotnik J, Kansupada K, Kalenak J. Use of MRA and Clinical Testing to Evaluate Diseases that Mimic Normal Tension Glaucoma. Invest Ophthal Vis Sci. Vol. 34(4): p. 1286. 1993
Chylack LT, Kansupada KB, Jakubicz G, et al. Objective Documentation of Nuclear Color with Fast Spectral Scanning Colorimeter. Invest Ophthal Vis Sci. Vol. 31(4): p. 352. 1990
Kansupada K, Beyer T. Combined Dermis-fat Grafting and Secondary Orbital Implantation in the Management of Anophthalmic Sockets. Presented at the Ohio Ophthalmological Society (1990), the Alpha Omega Alpha Symposium (1989), and the Annual Poster Day at NEOUCOM (1988). 1990
Beyer T, Kansupada K. Electrical Pacing of the Paralyzed Lid. Presented at the Oculoplastic and Reconstructive Surgeons Conference in Utah. 1989
---