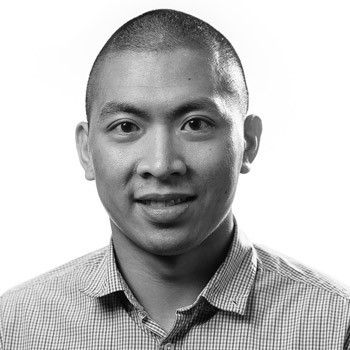 Back to Testimonials
I wanted LASIK but I wasn't a good candidate for it. My optometrist told me about implantable contact lenses, so I did some research and found Dr. Jaben.
The experience was great. I was pretty nervous about any type of surgery, even though this was relatively minor. Dr. Jaben was very knowledgeable and transparent about what was going to happen and what my expectations should be. My eyes were a little tricky because my prescription is so high. I needed toric lenses because of my astigmatism and the power of my prescription. Toric lenses didn't go as high as they could in one eye, so Dr. Jaben said he could get it as high as he could, then touch it up with PRK. Then he put the regular ICL in my left eye, which needed the higher prescription.
It turned out great for me. My vision is amazing now and my quality of life has improved significantly. My vision was so bad I had to carry extra contacts and it was just a pain to deal with them. The contacts I needed were pretty expensive. Glasses were tricky to constantly keep clean, too.
I just had a kid five months ago, and it would've been crazy to try to get naps in while wearing contacts or taking them in and out. It's nice to not have to worry about it, and waking up every day and not having to reach for glasses is something I appreciate every day.
I would recommend Dr. Jaben to others. I'm even going to recommend my wife for a consultation.
---
Locations
---
Providers