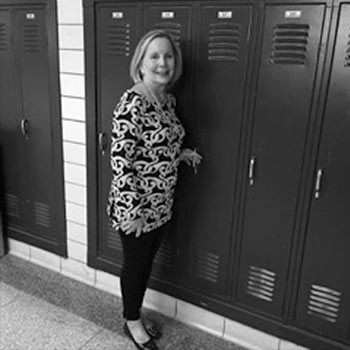 Back to Testimonials
I first saw Dr. Kamerer in early January 2017 after my doctor found a parotid tumor. It's a shock and somewhat terrifying to realize that you have an appointment with a doctor who only does head and neck cancer treatment. However, when Dr. Kamerer walks into the room with his calm and wise demeanor the fear begins to seep out of your mind. I argued that I couldn't possibly have cancer. He very patiently listened to me, then explained my diagnosis. The tumor was malignant. I ended up having surgery with Dr. Kamerer and I had no facial, eye, or mouth drooping at all. He is so skilled!
In September 2017, during a follow-up scan, the radiologist became concerned about a nodule on my thyroid gland. It was tested and looked suspicious, so, 7 months after the parotid tumor was removed, I had my right thyroid lobe removed by Dr. Kamerer.
Good news. It was benign. Once again, Dr. Kamerer did beautiful, delicate, and successful surgery. We have been through a lot in one year together.
---
Locations
---
Providers