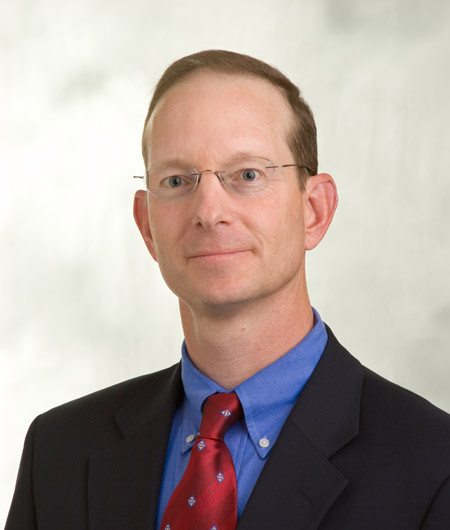 Schedule an Appointment
Refer a Friend
Enter an email address below to share the provider's page with someone you know.
Biography
Dr. Andrew Antoszyk is a board-certified Ophthalmologist who specializes in medical and surgical diseases of the retina and vitreous, macular degeneration, diabetic retinopathy, retinovascular disease, and retinal detachments in the Charlotte and Statesville, NC areas. He has authored and co-authored 39 peer-reviewed papers and three book chapters, and has been involved in numerous clinical trials and research programs. When he is not working, he loves to spend time with his family and is an avid golfer and tennis player. He loves to root for the Duke sports teams and the Carolina Panthers.
Dr. Antoszyk practices in our SouthPark (6035 Fairview Road, Charlotte, NC) and Statesville (646 Hartness Road, Statesville, NC) offices. To make an appointment with him, call 704-295-3000. You can also request an appointment online or through myCEENTAchart.

---
Education & Fellowship
Undergraduate
University at Albany, 1979
Medical
New York Medical College, 1983
Internship
Duke University Medical Center, 1984
Residency
Ophthalmology, Duke Eye Center, 1987
Fellowship
Vitreoretinal Diseases, Duke Eye Center, 1989
---
Associations & Memberships
Board Certified by:
- American Board of Ophthalmology
Member of:
- Alpha Omega Alpha – medical honor society
- American Board of Ophthalmology -Examiner and Mentor
- American Academy of Ophthalmology -Fellow
- Vice Chair of Diabetic Retinopathy Clinical Research Network
- Society of Heed Fellows
- American Society of Retina Specialists
- Association for Research in Vision and Ophthalmology
- North Carolina Medical Society
- Mecklenburg County Medical Society
- North Carolina Society of Eye Physicians and Surgeons
- Retina Society
Teaching Experience
Assistant Professor of Surgery at the Uniformed Services University for the Health Sciences
Assistant Consulting Professor at the Duke University Eye Center

---
Featured Procedures
MIVS - Micro-Incisional Vitreoretinal Surgery: Dr. Antoszyk specializes in micro-incisional vitreoretinal surgery in the management of retinal detachments, epiretinal membranes and complications of diabetic retinopathy. This technique utilizes instruments ranging from 27-23 gauge in diameter and is associated with minimal post-operative discomfort, faster visual recovery and prompt return to normal activity.
---
Awards
Alpha Omega Alpha

Heed Fellow

National Research Service Award

Navy Achievement Medal

National Defense Medal

Defense Meritorious Service medal

Resident Teaching Award

America's Best Physicians, 2020
Business North Carolina Top Doctors, 2016-2020
SouthPark Magazine Top Doctors, 2020
Best Doctors In America, 2003-2018
Charlotte Business Journal Best Doctors List, 2015-2016
American Society of Retina Specialists Honor Award, 2016

---
Community Involvement
Dr. Antoszyk has given continuing education talks including:
"Swept Source OCT"
"Advanced Dry AMD and Multimodal Imaging"
"Treatment for Center-Involved DME in Eyes With Good Vision"
---
Testimonials
My
retina
had detached, so my doctor immediately referred me to Charlotte Eye Ear Nose & Throat Associates. I got right in to see
Dr. Antoszyk
, who did an assessment and scheduled surgery to reattach my retina right away.
- Anthony R.
Read More
---
Research
Dr. Antoszyk is involved in clinical trials and is actively recruiting patients with:
Advanced macular degeneration – geographic atrophy and wet macular degeneration
Diabetic retinopathy with or without diabetic macular edema
Retinal Vein Occlusions
Macular Holes
Vitreomacular traction syndrome
Dr. Antoszyk authored and co-authored more than 35 peer-reviewed papers and book chapters including:
Andrew N. Antoszyk, MD; Adam R. Glassman, MD; Wesley T. Beaulieu, MD; Lee M. Jampol, MD; Chirag D. Jhaveri, MD; Omar S. Punjabi, MD; Hani Salehi-Had, MD; John A. Wells III, MD; Maureen G. Maguire, MD; Cynthia R. Stockdale, MD; Daniel F. Martin, MD; Jennifer K. Sun, MD; DRCR Retina Network. Effect of Intravitreous Aflibercept vs Vitrectomy With Panretinal Photocoagulation on Visual Acuity in Patients With Vitreous Hemorrhage From Proliferative Diabetic Retinopathy: A Randomized Clinical Trial. JAMA. Published online December 2020.
Pravin U. Dugel, MD; David S.Boyer, MD; Andrew N. Antoszyk, MD; Nathan C. Steinle, MD; Michael P. Varenhorst, MD; Joel A. Pearlman, MD; Mark C.Gillies, MBBS, PhD; Robert P.Finger, MD; Megan E.Baldwin, PhD; Ian M. Leitch, PhD. Phase 1 Study of OPT-302 Inhibition of Vascular Endothelial Growth Factors C and D for Neovascular Age-Related Macular Degeneration. Ophthalmology Retina, vol. 4, issue 3, March 2020.

Baker CW, Glassman AR, Beaulieu WT, Antoszyk AN, Browning DJ, Chalam KV, Grover S, Jampol LM, Jhaveri CD, Melia M, Stockdale CR, Martin DF, Sun JK, for the DRCR Retina Network. Effect of initial management with aflibercept vs laser photocoagulation vs observation on vision loss among patients with diabetic macular edema involving the center of the macula and good visual acuity: A randomized clinical trial. JAMA. Published online April 29, 2019. doi:10.1001/jama.2019.5790

"Aflibercept Bevacizumab or Ranibizumab for Diabetic Macular Edema," published in the New England Journal of Medicine, February 2015.

He is also the principal investigator for numerous clinical trials and currently investigating new treatments for wet and dry age-related macular degeneration, diabetic retinopathy and retinal vein occlusions. This includes "Effect of Adding Dexamethasone to Continue Ranibizumab Treatment in Patients With Persistent Diabetic Macular Edema," published in the Journal of the American Medical Association, Nov. 11, 2017.
Dr. Antoszyk was also involved in developing an Angiogenesis Foundation white paper on Improving Long-Term Patient Outcomes for Exudative Age-Related Macular Degeneration (AMD).
Dr. Antoszyk and Dr. Omar Punjabi co-authored a paper about a rare case of a maggot that had found its way into the eye, and was swimming under the retina. Dr. Antoszyk immediately lasered and killed it in the office and the patient's eyesight was restored. Dr. Punjabi presented the case at the 2018 American Society of Retina Specialists meeting. It was described as one of the best cases of the year. The paper, "'Pacman' Invasion of the Retina," was published in Retina Today, November/December 2018.
---