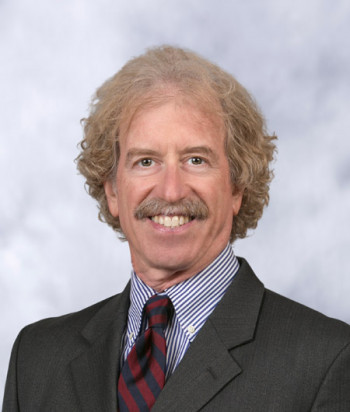 Request an Appointment
Refer a Friend
Enter an email address below to share the provider's page with someone you know.
Biography
Dr. Scott Jaben is a Florida native who has been in Charlotte since 1982, when he first joined the Ophthalmology practice at Laurel Eye Associates and later merged with Charlotte Eye Ear Nose and Throat Associates in 1997. Dr. Jaben received his Ophthalmology training as a resident, fellow, and chief resident at the highly regarded Bascom Palmer Eye Institute prior to his arrival in Charlotte, NC. He utilized his fellowship training in Vitreoretinal Diseases and Surgery as an integral portion of his practice until 2005, when he elected to devote full time to his special interest of improving vision and lifestyle with cataract surgery using standard and premium implants, refractive laser surgery including LASIK and PRK, and Implantable Contact Lenses as well as attending to general ophthalmology conditions. Dr. Jaben has performed over 60,000 cataract surgeries, 10,000 LASIK and PRK surgeries and 300 ICL procedures.
He sees patients in the CEENTA offices in SouthPark, Monroe and Huntersville (surgical consultation only at this office), and performs surgery at the SouthPark Surgery Center, CMC-Union Outpatient Surgery unit, and Huntersville Novant Surgery Center. Dr. Jaben has served over the years in numerous leadership roles in the Charlotte community, such as Chairman of the Board for the Juvenile Diabetes Research Foundation, Mecklenburg County Medical Society Board member, Union County Diabetes Coalition member, and Dilworth Rotary member, and as well in several elected capacities within the administration of CEENTA. His personal interests include family time, hiking, backpacking, mountaineering, cycling, travel, skiing, golf, tennis, the Charlotte Hornets and the Carolina Panthers.
Dr. Jaben practices in the following offices:

SouthPark (6035 Fairview Road, Charlotte, NC)
Huntersville (10305 Hamptons Park Drive, Suite 201, Huntersville, NC)
Monroe (1632 East Roosevelt Boulevard, Monroe, NC)
To make an appointment with him, call 704-295-3000. You can also request an appointment online or through myCEENTAchart.
---
Education & Fellowship
Undergraduate
Emory University, Atlanta
Medical
University of Miami / Miller School of Medicine, Miami, Florida, 1977
Internship
St. Luke's Hospital, Denver, Colorado, 1978
Residency
Ophthalmology, Bascom Palmer Eye Institute, University of Miami, 1981
Fellowship
Vitreoretinal diseases, Bascom Palmer Eye Institute, University of Miami, 1982
---
Associations & Memberships
Board Certified by:
- American Board of Ophthalmology
Member of:
- American Academy of Ophthalmology, Fellow
- Mecklenburg County Medical Society (served as a director on its executive board)
- North Carolina Ophthalmology Society
- AOA National Honor Society for Medical Schools
- American Medical Association
- North Carolina Medical Society
- Union County Diabetes Coalition
- Past member of Dilworth Rotary
- Past Chairman of the Department of Ophthalmology at Carolinas Medical Center
- Past Chairman of the board of directors of the Charlotte chapter of the Juvenile Diabetes Foundation International
---
Featured Procedures
Refractive Surgery: This category represents a wide variety of opportunities for one to eliminate glasses and contact lenses from their daily activities. This may include Laser Vision Correction such as LASIK, Implantable Contact Lenses, Refractive Lens Exchange (Lens Replacement) and Multifocal (including for near vision) Implants. It is very exciting to watch the enthusiasm patients experience when freed from their dependence on glasses and contact lenses with any of these procedures, and it is very challenging and rewarding for me to educate each patient about which opportunity is best in order to reach his/her vision goal.
Cataract with Implant Surgery: There are two aspects to this category of procedures. The first is to improve one's quality of vision by eliminating the cloudy natural lens that is obstructing vision and interrupting one's quality of life. The second is the opportunity to educate each patient about the selection of the appropriate implant for insertion during surgery so he/she may enjoy not only clear but also corrected vision after surgery that is commensurate with his/her goals and needs.
Femto Laser-Assisted Cataract Srugery: Femto Laser-Assisted Cataract Surgery, or FLACS, replaces many of the steps during cataract surgery that require a blade and softens the cataract, allowing for an easier and smoother removal. In addition, the laser corrects mild astigmatism by relaxing the cornea at a precise depth, length, and orientation in a more precise and effective manner compared to manual, hand-made incisions. It can also improve the quality of vision by reducing some visual aberrations, it expands the visual range of astigmatism-correcting lens implants, and it may enhance the quality and range of near vision in extended range lens implants.
Refractive Lens Exchange: Refractive lens exchange, or RLE, is an internal eye procedure similar to cataract surgery where the patient's natural lens is replaced with an intraocular lens. The only difference is, patients don't have a cataract that needs removal. Intraocular lenses allow a patient to see at a distance and up close for reading, reducing or even eliminating the need for glasses. Some lenses can treat astigmatism, too.
Implantable Contact Lenses: An implantable contact lens, or ICL, is a lens inserted into the eye and positioned between the iris and natural lens, where it stays indefinitely. It can be removed and replaced if needed. Unlike LASIK, an ICL does not change the shape of your cornea. Instead, it works in combination with your natural lens to enhance your eyes' ability to focus. Implantable contact lenses are invisible and cannot be felt. Dr. Jaben implants both standard and Toric ICLs. He is one of the only surgeons in Charlotte offering Toric ICLs.
---
Awards
Charlotte Business Journal Best Doctors List, 2015-2016
Business North Carolina Best Doctors, 2016-2019

Best Doctors in America, 2017-2018
---
Community Involvement
Dr. Jaben has given continuing education talks including:
"Refractive Surgery Update: Visian Toric ICL and Refractive Lens Exchange"
---
Research
Neuronal Ceroid Lipofuscinosis – Diagnosis from Peripheral Blood Smear. Jaben, Flynn and Parker. Ophthalmology, 90:1373-7, 1983.
Ischemic Optic Neuropathy. Jaben, Glaser and Daily. J. Clin. Neuro-ophthalmology. 3: 239-244, 1983.
Ecuador 2004: Medicine and More in the Andes. S. Jaben. Mecklenburg Medicine. October 2009, pages 8-9.
Intraocular Miconazole Therapy in Fungal Endophthalmitis. Presentation ARVO, Sarasota FL, March 1982.
Diabetic Retinopathy Natural History and Treatment. Jaben and Diaz-Buxo. Contemporary Dialysis, 4: 14-20,24, 1983.
Exudative Retinal Detachment in Wegener's Granulomatosis: Case Report. Jaben and Norton. Annals of Ophthalmology, 14: 717-720, 1982.
---