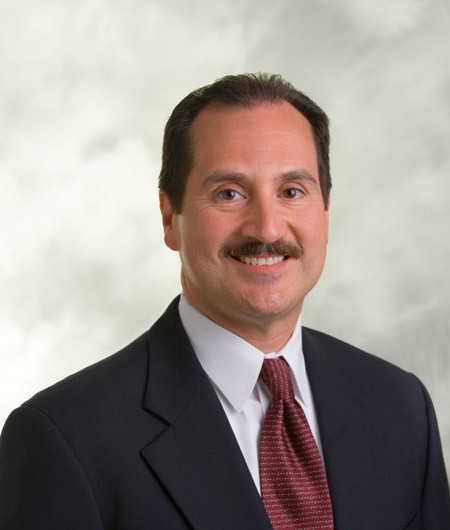 Schedule an Appointment
Refer a Friend
Enter an email address below to share the provider's page with someone you know.
Biography
Dr. Robert Flores is a fellowship trained subspecialist in glaucoma. His practice is geared to medical and surgical treatments of chronic and acute glaucoma, neovascular glaucoma, and issues with narrow angle glaucoma. In addition he performs no-stitch, topical anesthesia cataract extractions and offers non-toric, toric, and multi-focal implants. He performs combined procedures in patients with both cataracts and glaucoma. His practice is in the Charlotte, NC and Matthews, NC areas, but he has admitting privileges in all the major hospitals in Charlotte and operates regularly at Southpark Surgery Center, Novant Outpatient Surgery Center, Novant Matthews Hospital Outpatient Surgery, Carolinas Healthcare Systems: Union West Surgery Center and Same Day Surgery Center (CMC).
He was voted one of the Best Doctors in America several years in a row and has been principal and sub-investigator for numerous clinical studies as listed. He is also one of the team ophthalmologists for the Carolina Panthers, Charlotte Hornets, and Charlotte Checkers.
Since his arrival to Charlotte in 1993, he has been active in community outreach programs, providing presentations on eye-related topics to numerous local groups and organizations. He donates time to Lions Eye Clinic and provides care to the indigent and underserved population. Dr Flores is fluent in Spanish and has served on the Hispanic Committee for the United Way, is a special health consultant for Charlotte's Spanish weekly newspaper, La Noticia, and has been featured in its publications. In his spare time he enjoys spending time with family, travelling, playing golf, running and exercise.
Dr. Flores practices in our SouthPark (6035 Fairview Road, Charlotte, NC) and Matthews (724 Aubrey Bell Drive, Matthews, NC) offices. To make an appointment with him, call 704-295-3000. You can also request an appointment online or through myCEENTAchart.

---
Education & Fellowship
Undergraduate
Columbia University, New York, NY
Medical
Harvard Medical School, Cum Laude; Boston, MA
Internship
Internal Medicine, Winthrop University Hospital, Stony Brook University, Mineola, NY
Residency
Ophthalmology residency at Cornell NY Hospital where he served as Chief Resident
Fellowship
Glaucoma, Bascom Palmer Eye Institute, University of Miami, Miami, Florida, which has been voted the best U.S. Eye Hospital by U.S. News and World Report
---
Associations & Memberships
Board Certified by:
- American Board of Ophthalmology
Member of:
- American Academy of Ophthalmology, Fellow
- American Glaucoma Society, Fellow
- American Medical Association
- Harvard Medical School, Peabody Society
- Columbia College, John Jay Fellow
- Mecklenburg Medical Society
- N.C. State Medical Society
- N.C. Society of Eye Physicians and Surgeons
---
Research
Pricipal Investigator:
- Bausch & Lomb – Protocol 770 (Glaucoma)
- Oculos (Nephron Pharmaceuticals) – Protocol # T-2345 (Glaucoma)
- Pfizer – Protocol # A6641027 (Glaucoma)
Sub-Investigator:
- Aerie Pharmaceuticals – Protocol # AR-12286-CS202 (OAG/OHT)
- Aerie Pharmaceuticals – Protocol # AR-12286-CS206 (OAG)
- Aerie Pharmaceuticals – Protocol # PG286-CS202 (Glaucoma)
- Aerie Pharmaceuticals – Protocol # PG324-CS201 (Glaucoma)
- Aerie Pharmaceuticals – Protocol # AR-13324-CS301 (Rocket 1) (Glaucoma)
- Alcon – Protocol # C-00-50 (OAG/OHT)
- Alcon – Protocol # C-00-59 (Blepharitis)
- Alcon – Protocol # C-04-17 (OAG/OHT)
- Alcon – Protocol # C-05-10 (OAG/OHT)
- Alcon – Protocol # C-10-039 (OAG/OHT)
- Alcon – Protocol # C-11-034 (OAG/OHT)
- Alcon – Protocol # SMA-09-35 (Blepharoconjunctivitis)
- Alcon – Protocol # C-97-05 (OAG/OHT)
- Alcon – Protocol # C-97-80 (OAG/OHT)
- Alcon – Protocol # C-98-41 (Post-cataract surgery)
- Allergan – Protocol # 190342-021 (Glaucoma/OHT)
- Allergan – Protocol # 190342-030D (OAG)
- Allergan – Protocol # 192024-008 (Glaucoma/OHT)
- Allergan – Protocol # 192024-021T (Glaucoma/OHT)
- Allergan – Protocol # 192024-030 (Glaucoma/OHT)
- Allergan – Protocol # 192024-031 (Glaucoma/OHT)
- Allergan – Protocol # 192024-034 (Glaucoma/OHT)
- Allergan – Protocol # 192024-076 (OAG/OHT)
- Allergan – Protocol # 192024-081 (Glaucoma)
- Allergan – Protocol # 192024-092 (Glaucoma)
- Altheos – Protocol # ATS907-201 (OAG/OHT)
- Bausch & Lomb – Protocol # 663 (Ocular Inflammation Following Cataract Surgery)
- Bausch & Lomb – Protocol # 576 (Post-Operative Inflammation)
- Ciba – Protocol # C97-UIOS-004 (OAG/OHT)
- Eyegate – Protocol # EGP-437-004 (Anterior Uveitis)
- ICON Bioscience – Protocol # C10-01 (Ocular Inflammation Following Cataract Surgery)
- InSite Vision – Protocol # C-10-303-001 (Inflammation Following Cataract Surgery)
- InSite Vision – Protocol # C-01-401-003 (Bacterial Conjunctivitis)
- InSite Vistion – Protocol # C-99-900-002 (Genetic Testing for TIGR MT-1 & TIGR MT-11 Mutations in OHT)
- Merck – Protocol # 088-00 (OAG/OHT)
- Merck – Protocol # 124-00/COS510 (Bilateral POAG/OHT)
- Merck – Protocol # 2452 001-01 (OAG/OHT)
- Novartis – Protocol # C01-UIOS-025 (POAG/OHT)
- Oculex Pharmaceuticals – Protocol # DC97100-002 (Post-operative Inflammation in Cataract Patients)
- Otsuka – Protocol # 37E-01-002 (Dry Eye)
- Otsuka – Protocol # 37E-03-201 (Dry Eye)
- Pfizer – Protocol # A0191001 (POAG/OHT)
- Pfizer – Protocol # A9001232 (OAG/OHT)
- Pharmacia and Upjohn – Protocol # 96TIPG005 (Glaucoma or OHT)
- Pharmacia and Upjohn – Protocol # 110A-OPT-0324-0001 (OHT)
- Pharmacia and Upjohn – Protocol # 9800PG081 (POAG/OHT)
- QLT – Protocol # PPL GLAU 05 (OAG)
- Santen – Protocol # WW-15-001-US (OAG/OHT)
- Senju – Protocol # TIMLA-301-PC-1 (OAG/OHT)
Publications:
- Lee, DA, Flores, RA, Anderson, PJ et al. "Glaucoma filtration surgery in rabbits using bioerodible polymers and 5-fluorouracil." Ophthalmology, 94: 1523-1530, 1987
---