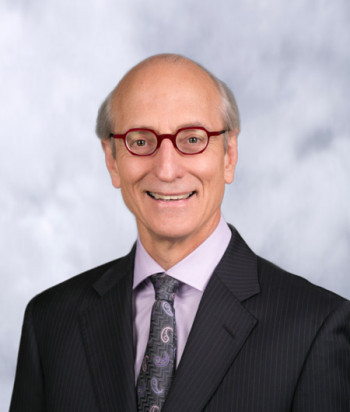 Request an Appointment
Refer a Friend
Enter an email address below to share the provider's page with someone you know.
Biography
Dr. James Antoszyk is an ophthalmologist with expertise in the management of many plastic and reconstructive adult and eye disorders with the most advanced techniques in the Charlotte, NC area. This includes the treatment of and surgery for eyelid and orbital trauma, tumors, tearing, thyroid eye disease, and age-related changes. In his cosmetic surgery practice, Dr. Antoszyk uses BOTOX and the latest techniques for his incisional upper- and lower-lid blepharoplasty, forehead lifts, and advanced training in fillers for lines and folds.
Dr. Antoszyk received his medical degree from the New York Medical College. His internship was at Baylor College of Medicine Hospitals in Houston. His residency was at the New York Medical College Affiliated Hospital. His fellowship in pediatric ophthalmology was at the Hospital for Sick Children in Toronto and oculoplastics was at McGill University Affiliated Hospitals in Montreal.
Dr. Antoszyk practices in the following offices:

SouthPark (6035 Fairview Road, Charlotte, NC)
Belmont (400 Park Street, Belmont, NC)

Blakeney (5933 Blakeney Park Drive, Suite 200, Charlotte, NC)
To make an appointment with him, call 704-295-3000. You can also request an appointment online or through myCEENTAchart.

---
Education & Fellowship
Medical
New York Medical College – honor graduate
Internship
Baylor College of Medicine Hospitals
Residency
New York Medical College Affiliated Hospital
Fellowship
Pediatric Ophthalmology, Hospital for Sick Children, Toronto, Canada
Oculoplastics
McGill University Affiliated Hospitals, Montreal, Canada
---
Associations & Memberships
Board Certified by:
- American Board of Ophthalmology, Diplomat
---
Awards
Best Doctors in America, 2005 , 2007–2013
Charlotte Business Journal Best Doctors List, 2015-2016
Business North Carolina Best Doctors, 2016, 2019
Charlotte Magazine Top Doctors, 2019

---
Testimonials
---
Research
Dr. Antoszyk has authored several papers and book chapters relating to both eye plastic surgery and pediatric problems. His teaching experience has included several clinical positions including director of the Oculoplastic Clinic at University Hospital in Camden, NJ.
---