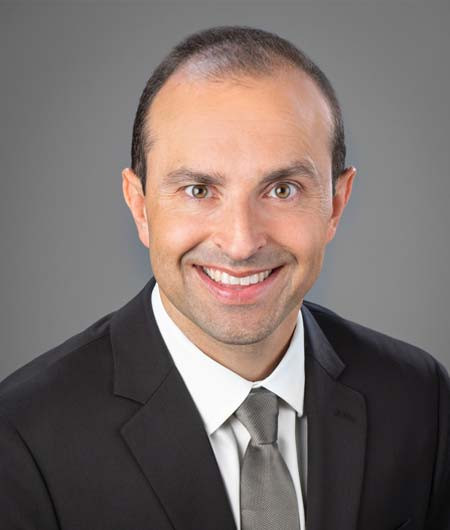 Schedule an Appointment
Refer a Friend
Enter an email address below to share the provider's page with someone you know.
Biography
Dr. Boyd K. Vaziri is an ophthalmologist who specializes in traditional as well as laser-assisted cataract surgery. Having performed thousands of cataract surgeries, his practice focuses on reducing his patients' dependency on glasses following cataract extraction. He achieves this by using astigmatism correction techniques (LRIs and toric IOLs) and multifocal lens implants. He earned his bachelor's degree from Northwestern University and his medical degree from Loyola University Chicago Stritch School of Medicine. His internship and ophthalmology residency were at the Indiana University School of Medicine, Indianapolis, IN. He is board-certified by the American Board of Ophthalmology and is also a member of the American Academy of Ophthalmology and the American Society of Cataract & Refractive Surgeons.
Dr. Vaziri practices in our SouthPark (6035 Fairview Road, Charlotte, NC) office. To make an appointment with him, call 704-295-3000. You can also request an appointment online or through myCEENTAchart.

---
Education & Fellowship
Undergraduate
Northwestern University, 1993
Medical School
Loyola University Chicago Stritch School of Medicine, 2001
Surgical/Medical Internship
Indiana University School of Medicine, 2002
Residency
Ophthalmology – Indiana University School of Medicine, 2005
---
Associations & Memberships
Board Certified by:
American Board of Ophthalmology
Member of:
American Academy of Ophthalmology, Fellow
American Society of Cataract and Refractive Surgery
Mecklenburg Medical Society
NC Society of Eye Physicians and Surgeons
---
Featured Procedures
Dr. Vaziri is one of few surgeons in Charlotte who specializes in Femto Laser-Assisted Cataract Surgery, an advanced technique that enhances the precision, safety and predictability of cataract surgery. Laser cataract surgery has been demonstrated to increase the accuracy of intraocular lens placement, reduce the amount of ultrasound time and energy used to remove the cataract, and allow for a more reliable and smooth cataract extraction.
---
Awards
Individually granted the "Excellence in Health Care Award" by the Charlotte Business Journal in September 2013
---
Community Involvement
As a volunteer ophthalmologist with the Charlotte Community Health Clinic since 2008, Dr. Vaziri has provided free medical and surgical ophthalmic care for hundreds of low-income and other underserved individuals in our community.
Dr. Vaziri has given continuing education talks including:
"Caring for the Post-Operative Cataract Patient"
"Approaching the Red Eye"
"Post-Operative Cataract Toolbox (Management, Complications, and Case Presentations)
---
Testimonials
---
Research
Research
Sub-Principal investigator in mostly Phase III and IV clinical research trials, including:
Pfizer's Xalacom (fixed combination latanoprost 0.005% and timolol 0.5%) study, "A 12-Week, Randomized, Double-Masked, Parallel Group Comparison of Xalacom™ Given in the Evening, Xalatan® Given in the Evening, and Timolol Given in the Morning in Subjects with Open Angle Glaucoma or Ocular Hypertension in the United States."
Allergan's Phase III gatifloxacin acute bacterial conjunctivitis study "A 6 Day, Phase 3, Multicenter, Randomized, Double-Masked, Parallel Study to Compare the Safety and Efficacy of Gatifloxacin 0.5% Ophthalmic Solution BID with that of Vehicle in the Treatment of Acute Bacterial Conjunctivitis."
Glaukos Corporation's glaucoma device study, "A Study of the iStent™ Trabecular Bypass Micro Stent in Combination with Cataract Surgery in Subjects with Open-Angle Glaucoma."
Allergan's bimatoprost/latanoprost study "An Eighteen Week, Multi-Center, Investigator-Masked, Randomized, Parallel-Group Study to Evaluate the Safety and Efficacy of Bimatoprost 0.03% (Lumigan®) Ophthalmic Solution Once-Daily (QD) Compared with Latanoprost 0.005% (Xalatan®) Ophthalmic Solution QD Following Six Weeks of Treatment with Xalatan® QD in Subjects with Glaucoma or Ocular Hypertension."
Publications/Presentations

Charles S. Bouchard, MD; Boyd Vaziri, MD. "Dehiscence of Radial Keratotomy Wounds Without Globe Rupture Following Explosion Injury." Journal of Refractive Surgery, September/October 2001, Volume 17.
W. B. Waters, N. Mohideen, B. Vaziri, R. Flanigan. "Prognostic factors for biochemical control after radiation therapy following radical prostatectomy." The Journal of Urology, May 2, 2000, Vol. 163, No. 4 (Suppl.), p. 260.
P. Riske, MD; B. Vaziri, BA; C. Bouchard, MD; A. Ahmad, MD; D. Anderson, MD; J. Leonetti, MD; S. Creech."Ocular Complications Following Acoustic Neuroma Resection." ARVO poster presentation, May 2001.
---