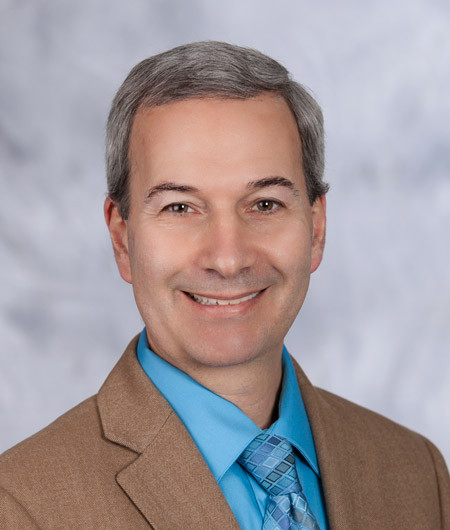 Schedule an Appointment
Refer a Friend
Enter an email address below to share the provider's page with someone you know.
Biography
Dr. Steven Gold is a fellowship-trained subspecialist in Charlotte, NC, who limits his practice to medical and surgical disorders of the ear; this includes cochlear implants, tumors of the inner ear, surgical correction of hearing loss, chronic middle ear and mastoid disease, and evaluation and treatment of inner-ear-related balance disorders such as Meniere's Disease. He sees patients of all ages with these issues. He has been involved in the leadership of Charlotte Eye, Ear, Nose, & Throat Associates, P.A. for years and was elected by his peers to be Co-President of the organization from 2011-2015. In his spare time, he enjoys spending time with his family, playing tennis, and listening to jazz.
Dr. Gold practices in our SouthPark (6035 Fairview Road, Charlotte, NC) office. To make an appointment with him, call 704-295-3000. You can also request an appointment online or through myCEENTAchart.
---
Education & Fellowship
Medical
Boston University School of Medicine; Combined undergraduate/MD program as a Navy Health Professions Scholarship Program student, 1982
Internship
Internal Medicine, Tulane University, 1983
- For three years he was a US Naval flight surgeon and was stationed in Japan and Hawaii
- After fulfilling his Navy service as an otolaryngologist at Naval Hospital, Yokosuka, Japan, he was honorably discharged as a Lieutenant Commander.

Residency
Otolaryngology/Head and Neck Surgery, Naval Hospital, San Diego, 1990
Fellowship
Neuro-otology at the University of Pittsburgh, 1993
---
Associations & Memberships
Board Certified by:
- American Board of Otolaryngology
Member of:
- American Academy of Otolaryngology – Head and Neck Surgery
- North Carolina Medical Society
- Charlotte Otolaryngology Society (past president, 2001-2002)
- North Carolina Society of Otolaryngology-Head and Neck Surgery

---
Featured Procedures
Cochlear Implant: This is a surgically-implanted device that can provide hearing to those patients whose hearing is so poor that they are unable to communicate adequately with even the best conventional hearing aids. This technology has recently advanced to the point that patients who in the past were not candidates for this procedure may now be good candidates. CEENTA can provide the extensive pre-operative evaluation, determination of candidacy, surgical care, and post-operative support needed to obtain optimal results with this procedure.
---
Awards
America's Best Physicians, 2020
---
Community Involvement
Dr. Gold has given continuing education talks including:
"My Inner Ear Has Fallen and I Can't Get Up"
---
Testimonials
Railynn got her first
cochlear implant
in April of 2015 and it just changed our lives. Before she got it she couldn't say anything and could only speak in baby talk. Now she speaks a lot more and we are so excited. She can hear us. She's learning the things she needs to learn, and she's starting to understand more of what's going on in the world around her. We're just so thankful for
Dr. Gold
and all the nurses who helped us through it all.
- Kristan S.
Read More
---