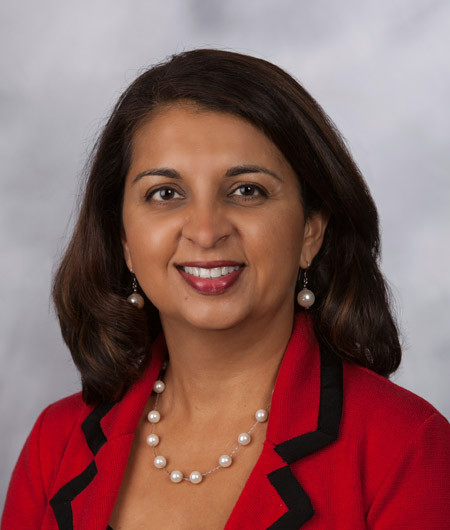 Request an Appointment
Refer a Friend
Enter an email address below to share the provider's page with someone you know.
Biography
Dr. Fariha Abbasi is a board-certified sleep specialist with a passion for treating patients with sleep disorders such as Obstructive Sleep Apnea, Narcolepsy and Restless legs syndrome in Belmont, NC.
She attended Hahnemann Medical School in Philadelphia (graduated with honors) and then slowly made her way south to Baltimore for Neurology Residency and Sleep/Epilepsy Fellowship. She spent 4 years living in sunny Fort Walton Beach, Florida but missed the seasonal changes and moved to North Carolina to enjoy the weather, the lovely people and the great food.
She has been practicing with CEENTA since 2006. She is Medical Director of Sleep Services and evaluates patients in the Belmont and South Park Locations. She is actively involved in the American Academy of Sleep Medicine as Chair of the Task Force for Alternate Payment Models and Vice Chair of the Coding and Compliance Committee. She attends many national meetings to keep up to date with new findings and technology.
In her free time, Dr. Abbasi loves to garden and travel. She enjoys boating, entertaining and spending time with family and friends.

---
Education & Fellowship
Undergraduate
Drew University, 1986, Summa Cum Lade
Medical
Hahnemann (Drexel) University School of Medicine, 1990
Internship and Residency
University of Maryland Medical Center, 1994
Fellowship
University of Maryland Medical Center, 1995
---
Associations & Memberships
Board Certified by:
- Diplomate National Board of Medical Examiners
- American Board of Psychiatry and Neurology
- American Board of Sleep Medicine
Member of:
- American Academy of Sleep Medicine
- American Academy of Neurology
- NC Medical Society
- Gaston County Medical Society
- American Medical Association
- Phi Beta Kappa
- Alpha Omega Alpha Medical Honor Society
---