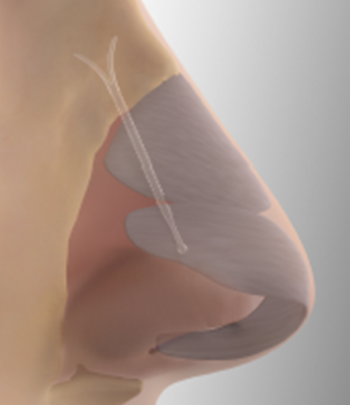 Do you have nasal obstruction? Are allergy medicines doing nothing to relieve your symptoms? Did your doctor tell you that you may have weak outer nasal walls? If so, a new treatment available at CEENTA may be right for you.

The LATERA Absorbable Nasal Implant is a newly-developed support that reinforces upper and lower cartilage in the nose after outer nasal wall collapse. Patients who need this treatment typically suffer from nasal congestion that isn't relieved by allergy care and are found to have weak lateral nasal support.

Nasal breathing delivers approximately 70 percent of air to the lungs. More than 20 million Americans are believed to suffer from nasal airway obstruction. Symptoms may include difficulty breathing while exercising or at rest, or trouble sleeping.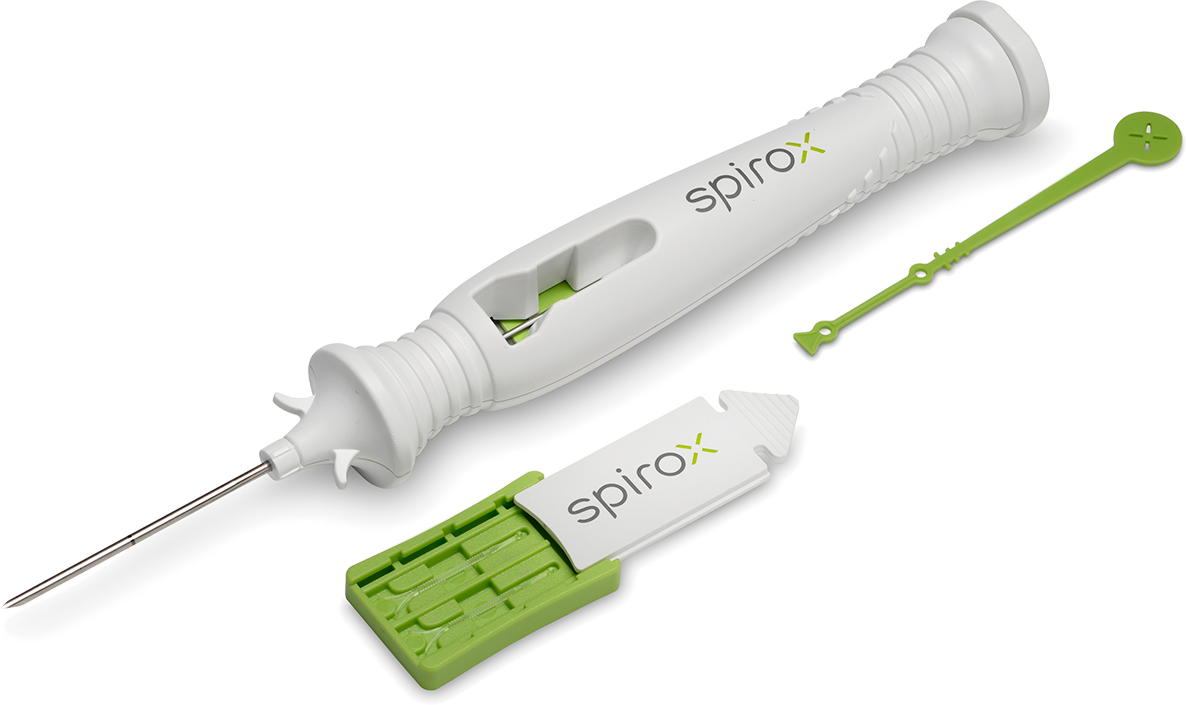 Similar to an embeddable Breathe Right nasal strip, LATERA is much less invasive and traumatic, said John Hines of Spirox, the company that developed the implant. The doctor makes a small, puncture-like incision and is able to slide the implant in using a needle-based delivery system. The whole procedure takes a few minutes.

Prior to LATERA, nasal valve collapse correction involved harvesting donor cartilage from another location, like the ear or nose, and surgically implanting it in the lateral wall of the nose.

The implant can be performed by itself under local anesthesia, or the procedure can be done simultaneously with nasal turbinate reduction. Nasal turbinates are the small structures in your nose that clean and humidify air as it passes through your nostrils. Enlarged turbinates can cause breathing difficulty. Alternatively, it can be performed under general anesthesia with septal surgery. When the LATERA procedure is done with no other treatments, there is minimal swelling and discomfort. Patients should be able to immediately return to regular activity.

Special training in this technique is required before use. The following doctors offer LATERA:

The FDA approved LATERA in July 2016.

This blog is for informational purposes only. For specific medical questions, please consult your physician. To make an appointment with an ENT doctor to have your nasal obstruction examined, call 704-295-3000.
---
You may also be interested in
---
Leave a Comment
---
Back to News