Don't let life pass you by. call 704.295.3300
Do you have a hard time hearing people talk to you? Not just in loud environments, but in everyday situations, too? When in a group or crowded environment, do you have trouble understanding people? Are you constantly turning up the volume on the TV? Do you have ringing in your ears? If so, you may have hearing loss.
Audiology Providers Audiology Locations Audiology Services Request an Appointment
---
What is hearing loss?
Sensorineural hearing loss occurs when tiny hair cells within the inner ear are damaged. This is permanent and in most cases there are no medical or surgical treatment options. Hearing aids or cochlear implants are the primary treatment. Conductive hearing loss results from a blockage of the normal air conduction sound pathways. Mixed hearing loss is a combination of both sensorineural and conductive hearing loss.
---
The impact hearing loss has on your overall health

Depression & Anxiety
Untreated hearing loss often leads to depression and anxiety. Patients with severe hearing loss who do not wear hearing devices are 27% more likely to experience feelings of depression and anxiety compared to those who do wear hearing devices.

Cognition & Brain Health
Studies show a strong link between untreated hearing loss and a decline in cognitive ability. This increases the risk of dementia, especially in the aging population.

Social Withdrawal
Individuals with untreated hearing loss frequently experience social withdrawal and isolation, which are well-established risk factors for depression and cognitive decline.
---
What best describes your hearing lifestyle?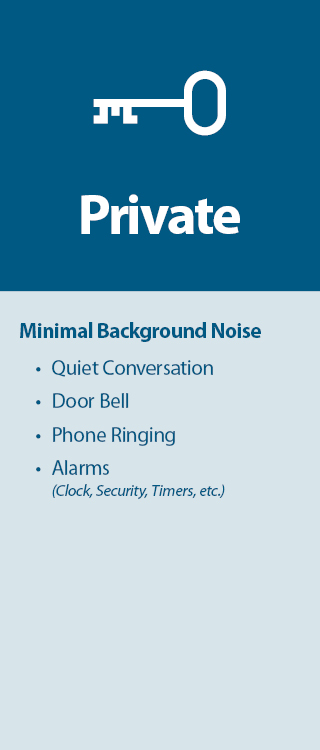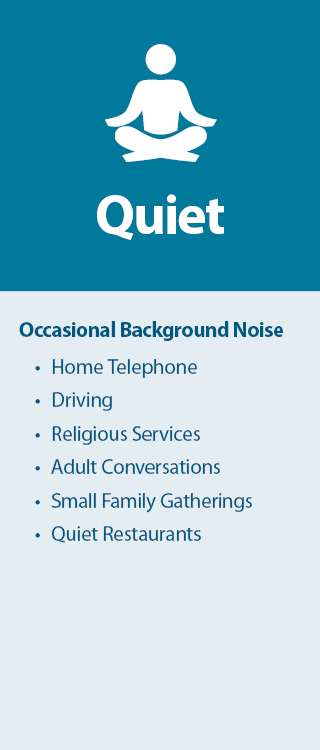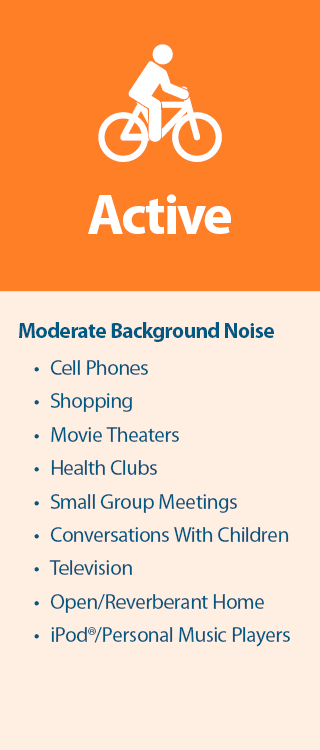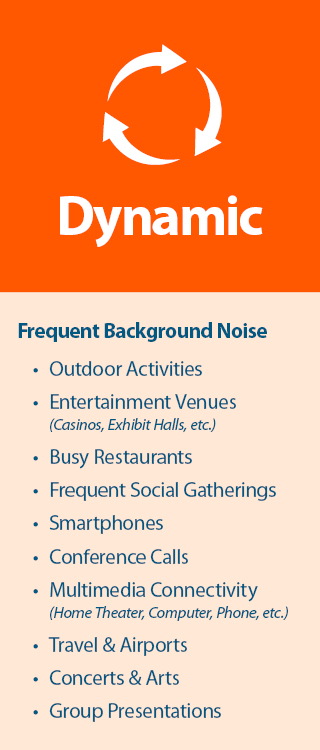 ---
Hearing solutions for a better quality of life
New technology
The best hearing solution is only as good as your provider's ability to apply the technology. Today's digital hearing devices are far superior to those available even a decade ago, with options previously undreamed of. But technology is only one piece of the puzzle; we must also determine your individual lifestyle needs in order to find a solution best suited to improving your quality of life. Our approach begins with a personal lifestyle assessment. We'll learn about your activities and interests in order to determine the hearing environments you are exposed to most frequently and counsel you on the process of reconnecting to your world based on that information. The more demanding your daily listening situations are, the more comprehensive your counseling and treatment plan will be. We then match your hearing and lifestyle needs to the specific rehabilitation techniques and technological features that will best address your unique needs. The result? A customized treatment solution geared toward you—one that will combat and help prevent the consequences of untreated hearing loss while providing the best value for your investment.
We offer a wide range of hearing aids from vendors including MicroTech, Oticon, Phonak, ReSound, and Widex for people in every kind of noise environment. We have rechargeable hearing aids and hearing aids that can be worn for 2-3 months without removal, and hearing aids that stream sound directly from your devices to your hearing aids.
Rechargeable hearing aids:
Rechargeable hearing aids have batteries that, when fully charged after three hours, gives them 24 hours of battery life. Even a one-hour charge gives them 12 hours of battery life. This can vary if the hearing aids are used to stream sound directly from devices. Rechargeable hearing aids are good for 1,500 charging cycles, or roughly four to five years.
The computer chip inside rechargeable hearing aids is comparable to the same technology in battery-operated hearing aids, and the sound quality is the same.
Rechargeable hearing aids have a number of advantages. Batteries for similar-quality, non-rechargeable types of hearing aids would typically need to be replaced every week. Patients also wouldn't have to worry about batteries dying on them in the middle of the day. This is beneficial for patients who have neuropathy or numbness in their hands or fingers. They also save the patient money in the long run.
Rechargeable hearing aids also reduce the number of batteries that are thrown away.
Rechargeable hearing aids could also have potential safety benefits. Traditional hearing aid batteries are pill-sized and there is a risk of them getting mixed up with medication. If swallowed, they would be harmful. While the rechargeable batteries are also dangerous, not needing to replace these batteries eliminates the risk of them being accidentally swallowed with pills.
Lyric:
Phonak offers the Lyric, a hearing aid that can be worn for 24 hours and can be replaced every 2-3 months when the battery dies. Like with rechargeable hearing aids, Lyric hearing aids do not need their batteries replaced.
The Lyric is placed in the ear canal and is 100 percent invisible. It is water- and wax-resistant, and can be worn through daily activities like showering, exercising, and sleeping. It is not waterproof, however, and should not be submerged.
The Lyric is a great option for patients who may have poor dexterity or cognitive issues.
Streaming devices:
All the major hearing aid brands CEENTA carries offers alternative streaming, including Bluetooth and Mifi. These devices stream sound from places you need it from most in your life, including your TV Smartphones, and tablets, allowing you to personalize your hearing aid experience.
Training tomorrow's audiologists
CEENTA is committed to training new audiologists by giving students a chance to learn their skills in a professional environment through its externship program. Come and meet tomorrow's audiologists today!
Unilateral hearing loss
Just because you lose hearing in only one ear doesn't mean you don't need audiology care. Come get your ears checked and learn what hearing care is right for you.
Tinnitus
Tinnitus is when you hear a ringing, buzzing, or similar noise without a source. If you have tinnitus, you may have hearing loss. Make an appointment with a hearing care professional today to see if your tinnitus is related to hearing loss.
---
Let us help you hear again
Our ENT doctors and audiologists are specially trained in ear and hearing care, providing a continuity of care to ensure that all your ear health and hearing needs are taken care of in one place.
To make an appointment with one of our hearing specialists, call 704.295.3300.