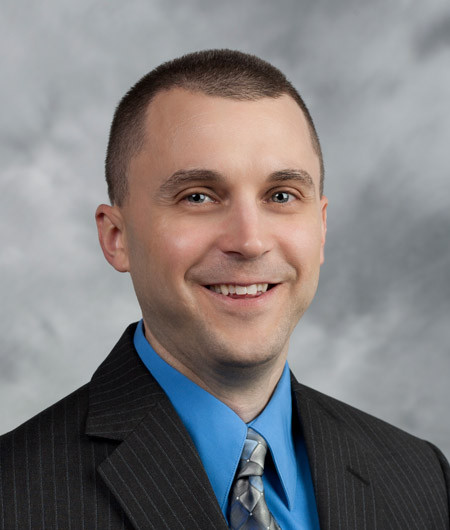 Schedule an Appointment
Refer a Friend
Enter an email address below to share the provider's page with someone you know.
Biography
Dr. Mark Gabrych was born in Minnesota and grew up on the space coast of Florida. He developed an interest in the physiology of the auditory system while attending the University of Florida, where he received his Bachelor degree (B.A.) in speech pathology and audiology.
Dr. Gabrych earned his clinical Doctorate degree (Au.D.) in audiology at Central Michigan University. He has been practicing for six years and previously worked with and provided a broad range of audiologic procedures and services for an otolaryngology group, a private audiology practice, and a multi-specialty surgical clinic before joining CEENTA in May, 2011.
Dr. Gabrych is licensed by the North Carolina state audiology and hearing aid boards. He is certified by the American Speech-Language-Hearing Association (ASHA) and a fellow member of the American Academy of Audiology (AAA). Dr. Gabrych currently resides in Stanly County.
Dr. Gabrych practices in our Ablemarle (1908 Hilco St., Suite A, Albermarle, NC) office. To make an appointment with him, call 704-295-3000. You can also request an appointment online or through myCEENTAchart.

---
Education & Fellowship
Undergraduate
University of Florida
Doctorate
Central Michigan University
---
Associations & Memberships
Member of:
- American Academy of Audiology
- American Speech-Language-Hearing Association
---
Awards
American Academy of Audiology 2014-15 Scholar Award
---