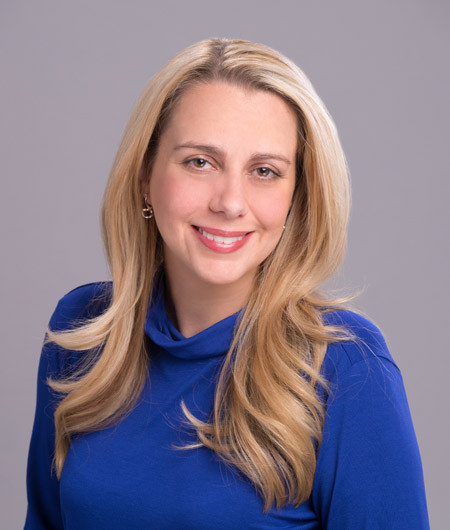 Request an Appointment
Refer a Friend
Enter an email address below to share the provider's page with someone you know.
Biography
Dr. Jamie L. Vittum was born in Florida and moved to Indiana while in middle school. She attended Indiana University and graduated cum laude, receiving her bachelor's degree in Speech and Hearing Sciences (2002) followed by her Master of Audiology (2004) and Doctor of Audiology (2005), also from IU. While earning her doctorate she completed externships at House Otology and St. Vincent's Hospital in Indianapolis, IN as well as at Bloomington ENT in Bloomington, IN. She continued to practice at Bloomington ENT for over 8 years. Dr. Vittum left Indiana in search of warmer weather, practicing at a small ENT office east of Nashville, TN before relocating to Charlotte to join the CEENTA team.
She has extensive training in diagnostic testing for hearing disorders, for both pediatric and adult patients, and in rehabilitation through the use of amplification. She feels that hearing loss is often unrecognized and it should never be viewed as inevitable or unimportant. When left untreated it often has a significant negative impact on the quality of life of hearing impaired individuals as well as their loved ones. Her goal is to help individuals cope with their hearing loss and work with them to feel comfortable with their options for rehabilitation.
Dr. Vittum enjoys spending time with her family and two small dogs. She is excited about her recent move to Charlotte and hopes to spend as much time at Lake Norman as possible in the summer months.
Dr. Vittum practices in our Huntersville (10305 Hamptons Park Drive, Suite 201, Huntersville, NC) office. To make an appointment with her, call 704-295-3000. You can also request an appointment online or through myCEENTAchart.

---
Education & Fellowship
Undergraduate
Speech & Hearing Sciences, Indiana University, 2002
Masters
Master of Arts in Audiology, Indiana University, 2004
Doctorate
Doctor of Audiology, Indiana University, 2005
---
Associations & Memberships
Member of:
- American Speech-Language-Hearing Association, Certificate of Clinical Competence (CCC-A)
- American Academy of Audiology, Fellow (FAAA)
- North Carolina Board of Examiners, Licensed Audiologist
---