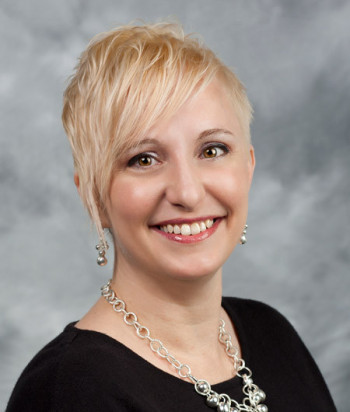 Request an Appointment
Refer a Friend
Enter an email address below to share the provider's page with someone you know.
Biography
---
Director of ENT Ancillary Services
---
Dr. Dawn Hulthen Koncsol was born in, Cleveland, Ohio. She received her undergraduate degree in Communicative Disorders in 1995 and her Master's degree in Audiology in 1996 from the University of Akron in Akron, Ohio. In 2012, she received her Doctor of Audiology from A.T. Still University. She chose to pursue this career after growing up with a mother who has Meniere's disease and hearing loss.
After relocating to North Carolina in 1996, Dr. Hulthen Koncsol worked with an otolaryngologist in Elkin, NC to establish a new office and audiology department. She provided audiology services in the local hospital in creating and running a newborn screening program, in the local school system to manage educational needs for students with hearing loss and with industries for routine hearing testing. Since that time she has worked in a variety of audiologic settings both private and medical to provide patient care. She joined Charlotte Eye Ear Nose and Throat Associates, P.A. in March of 2011 as a staff audiologist and assumed the role of the manager of audiology in October 2011. She is now the Director of ENT Ancillary Services. Dr. Hulthen Koncsol lives with her family in Charlotte, NC.
---
Education & Fellowship
Undergraduate
University of Akron
Masters
University of Akron
Doctorate
A.T. Still University
---
Associations & Memberships
- American Academy of Audiology, Fellow
- NC state licensed audiologist and hearing aid dispenser
---
Awards
American Academy of Audiology 2014-15 Scholar Award
---