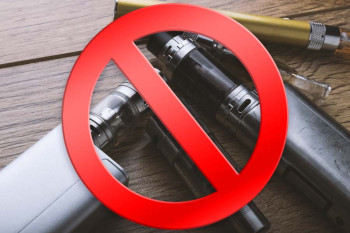 With review and feedback from ENT doctor Sajeev Puri, MD (Blakeney)

Vaping used to be touted as the safer alternative to smoking. But in recent months there have been many stories in the news about people becoming seriously ill from electronic cigarettes. Recent reports indicate at least 42 deaths and over 2,000 illnesses related to vaping. So, how can vaping hurt you?
What are e-cigarettes?
Electronic cigarettes or "e-cigarettes" are battery-operated devices that heat a nicotine-laced liquid mixed with other chemicals into a vapor so that it can be inhaled like a cigarette. Vaping is when a person inhales this nicotine cloud.
Why are e-cigarettes harmful?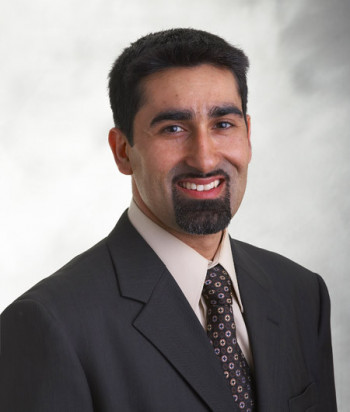 For some time now, e-cigarettes have been touted as a safe alternative to regular cigarettes because they contain no tobacco. However, people who use them are still inhaling a significant amount of nicotine, which is a highly addictive and harmful chemical. Nicotine is known to cause heart, lung and gastrointestinal illness, CEENTA ENT doctor Sajeev Puri, MD, said. It can also narrow and harden arteries and has been linked with causing certain cancers. Nicotine can also damage the developing brain of people younger than 25 years and can affect reproductive health.
Even though some e-cigarettes are marketed as containing no nicotine, the Centers for Disease Control and Prevention report that some of them still contain the chemical.
To make things worse, in addition to nicotine, e-cigarettes contain other harmful substances. They can contain heavy metals and ultra-fine particles that, when inhaled, damage the lungs.
Finally, studies have shown that people who vape may be more likely to smoke regular cigarettes when they're older.
Marketed to children
One major problem is that some of the lung disease-causing chemicals are flavored so the e-cigarettes taste like fruit or candy. This makes them appealing to children and teenagers. New reports show that 1 out 4 high school kids have used e-cigarettes in the past 30 days.
Why do people say e-cigarettes are safer?
It is true that e-cigarettes can be safer than traditional smoking if only approved ingredients are used, Dr. Puri said. They can help some people stop smoking tobacco, but the addictive potential is still a problem and illnesses related to vaping can lead to death.
"It's trading one bad habit for another," Dr. Puri said.
Smoking of any kind is bad for your health. If you need help quitting, don't hesitate to talk to your doctor.
This blog is for informational purposes only. For specific medical questions, please consult your doctor. Would you like to make an appointment with Dr. Puri? Call 704-295-3000. You can also request an appointment online or through myCEENTAchart.
---
You may also be interested in
---
Leave a Comment
---
Back to News