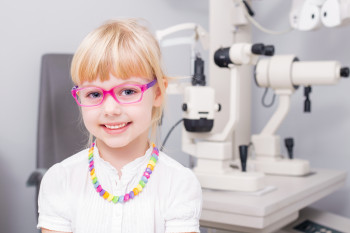 Children use their eyes constantly to see their world and learn about it. At CEENTA, we want to make sure all children get the care they need to see clearly and have success in school and in life. We know that children can be nervous about going to the doctor's office, and we often are asked questions by parents about how eye exams can be performed in children. To help prepare your child for their exam, we want to let you know exactly what to expect when you and your child visit one of our pediatric eye specialists.

The beginning of the exam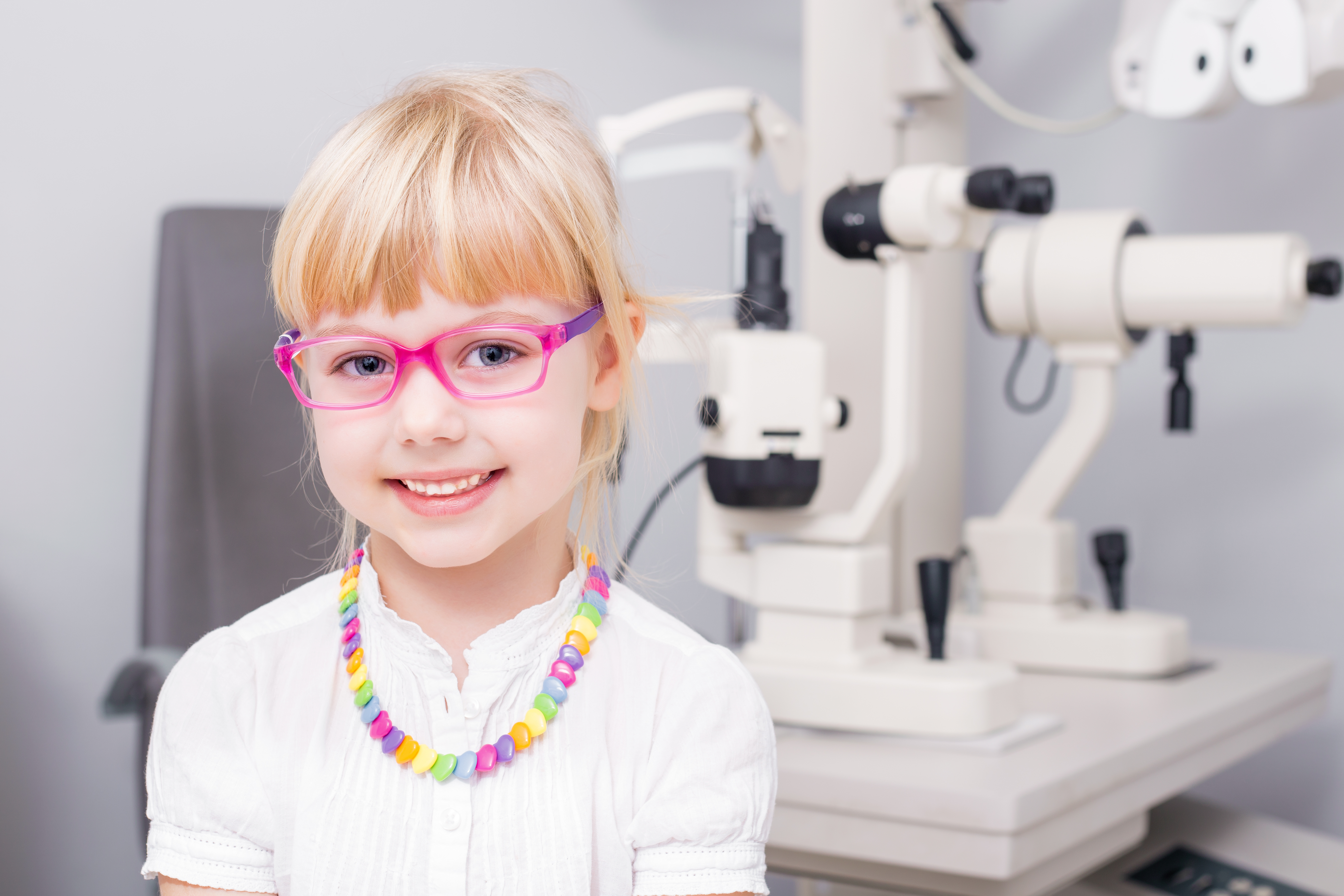 After you and your child have arrived at the office and checked in with the front desk, an assistant (called an ophthalmic technician) will take you to an examination room and begin your child's exam. They will ask questions about your child's vision at home and in school, ask which other doctors care for your child, and review any other medical conditions your child may have. If your child wears glasses, they will ask if your child is wearing them regularly.
After that the technician will perform a few basic eye tests. If your child is old enough, they will cover one of his or her eyes and ask them to read letters or pictures of different sizes to determine your child's vision in each eye individually.
The next step is to check your child's depth perception. Your child will put on special glasses and look at a specially-designed book to see if any of the images "look 3D" or "pop up" out of the page. They may also check the color vision by looking at colored shapes of numbers. After that, the technician will use a small light to make sure the pupils react normally. The technician may check your child's eye pressure. While the device they use gets very close to the eye, it doesn't hurt.
Additional testing may be necessary if your child has strabismus, misaligned or "crossed" eyes, in order to measure the misalignment with a prism held in front of the eyes.
Dilating their eyes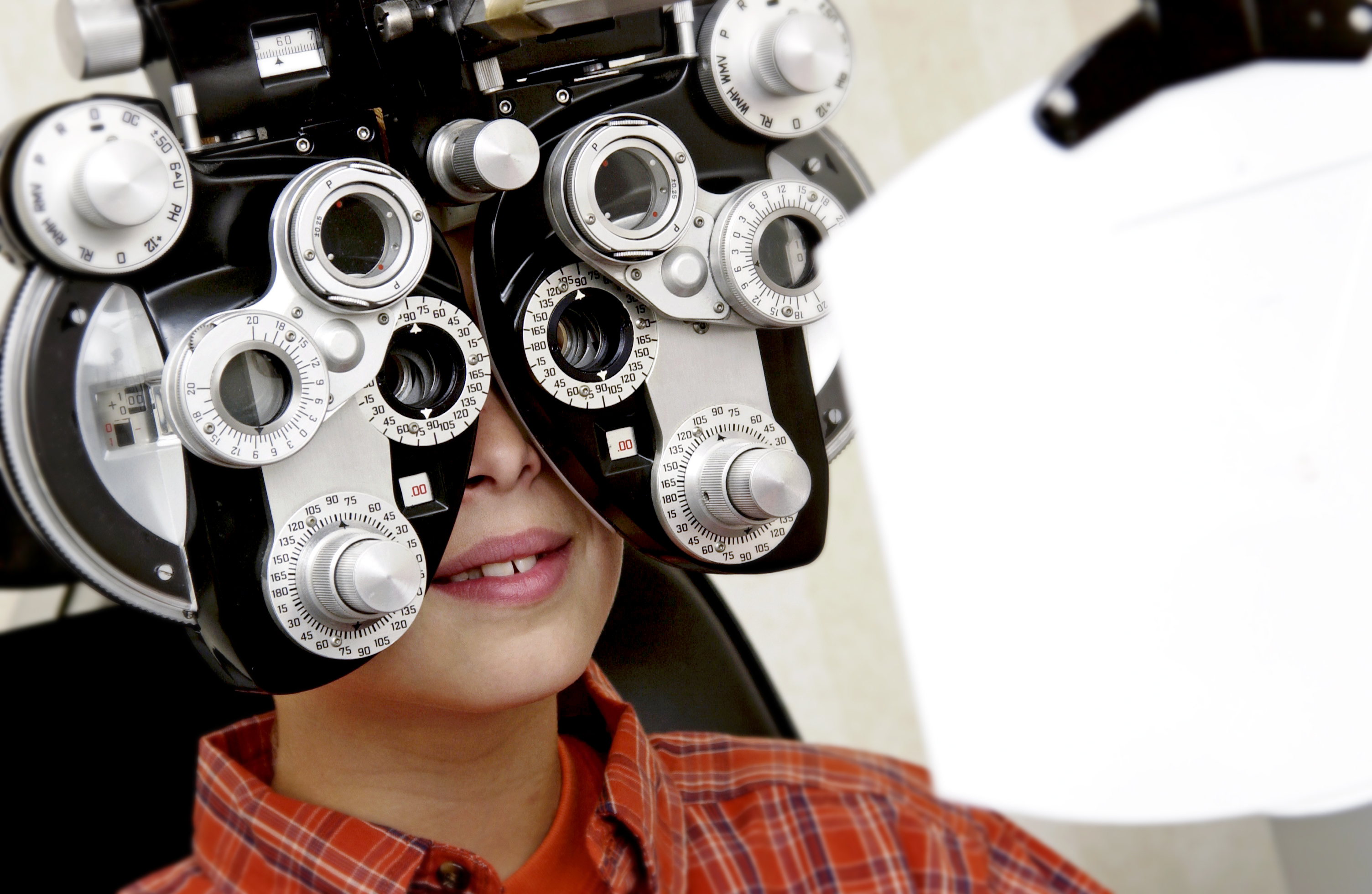 After these tests, the technician will put eye drops in your child's eyes to dilate them. Many children are nervous about receiving eye drops, so our technicians are trained to help make your child as comfortable as possible. The use of these eye drops gives the doctor the best opportunity to examine the interior parts of your child's eye and determine the focusing power of the eyes. Your child may say that the eye drops make his/her vision blurry, particularly when reading or using a tablet computer. The pupils of the eyes will also look quite large. These effects are not harmful and will resolve in 12-24 hours.
Once the eye drops are placed in your child's eyes, it will take about 20-45 minutes for them to fully take effect. Then, using a special light and lenses, the doctor can determine if your child needs glasses, even if he or she is very shy or too young to speak. Then, the doctor will use a headset light and a magnifying glass to look into your child's eyes and see if they are healthy.
Once the exam is complete, your child's doctor will talk with you about the results and give advice about how to help your child have the best vision and healthiest eyes possible. Many children do not need any special treatment for their eyes, but some children benefit from wearing glasses, using medication, wearing a patch over one eye, or performing eye exercises. In some situations, surgery may be recommended.
Common pediatric eye conditions
Refractive errors (needing glasses)
Blocked tear ducts in infants
Chalazion (Stye)
Strabismus (eyes that cross, or drift out)
Complex pediatric eye conditions:
Our four pediatric ophthalmologists have all completed fellowship training in children's eye conditions, so they have the knowledge and skills to treat any child's eye problem, big or small. They are available in our child-friendly offices throughout the Charlotte area:
This blog is for informational purposes only. For specific medical questions, please consult your physician.
---
You may also be interested in
---
Leave a Comment
---
Back to News