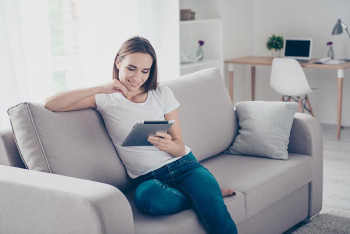 On our last Facebook Live Five on Friday episode, ENT doctor Roy Lewis, MD, answered your questions about sinus disease and treatment. If you missed the live event, you can watch the video below. When you're done, read the blog that follows for Dr. Lewis' answer to one more question.

Some say Neti Pots are good for you, and some say no. What do you say?
I love nasal saline treatments. They can moisturize dry nostrils and reduce nasal congestion.
The Neti Pot – which is basically saline in a pitcher you are pouring in your nose – is one of three variations of the same treatment. The most basic saline treatment is a saline spray, such as Simply Saline, Ocean, or Sea Mist. The third is the NeilMed Sinus Rinse, which is the "power washer" of saline treatments.
I like the NeilMed Sinus Rinse better, but the Neti Pot is good, too. I like to recommend patients use either of these until they are feeling better, then switch to a saline nasal spray.
However, it is very important that you do not use tap water in a Neti Pot or the NeilMed without boiling it first. A fatal, brain-eating amoeba that lives in water can enter the body through the sinuses and make its way to the brainstem. Boiling the water sterilizes it and makes it safe for use.
This blog is for informational purposes only. For specific medical questions, please consult your physician. To make an appointment with Dr. Lewis or any of our ENT doctors, call 704-295-3000. You can also request an appointment online or through myCEENTAchart.
---
You may also be interested in
---
Leave a Comment
---
Back to News