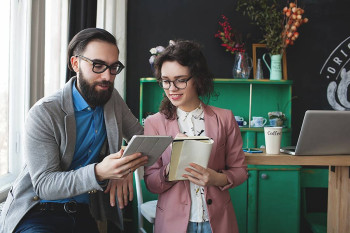 On our last Facebook Live Five on Friday episode, Optician Donna Tucker answered your questions about glasses and sunglasses. If you missed the live show, you can still watch the video below. When you're done, read the blog that follows, where Ms. Tucker answers one more question about babies and sunglasses.

Should my baby wear sunglasses?
If your baby is going to spend a lot of time outside, it's a good idea to have them wear sunglasses. They will protect your baby's eyes from ultraviolet rays, which can cause cataracts and other eye issues when they get older. Babies' eyes are more sensitive to UV rays than an adult's because their eyes are so much clearer and transmit more UV light.
The problem is, it can be tough to get a baby to wear sunglasses. It's almost guaranteed they'll try to pull them off and throw them on the ground. Therefore, we recommend you get an elastic strap to hold the sunglasses on their head. We also recommend having your baby wear a wide-brimmed hat, since it will help protect their eyes if you just can't get the sunglasses to stay on.
This blog is for informational purposes only. For specific medical questions, please consult your physician. To find an optical location near you, visit our Locations page.
---
You may also be interested in
---
Leave a Comment
---
Back to News