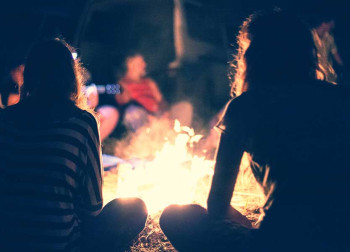 One of your favorite things about camping is roasting hot dogs and making s'mores over an open fire. But when the wind shifts, the smoke can get in your eyes. Why does smoke irritate your eyes, and what can you do to treat it?

What is smoke?
When organic matter like wood burns, it releases fine particulate matter made up of carbon and other dust particles. Harmful chemicals, such as benzene and formaldehyde, are also released.
What does smoke do to my eyes?
When those substances get in your eyes, they cause irritation, stinging, and burning, and can turn your eyes red. If you already deal with dry eye, blepharitis, or allergic conjunctivitis, you could be even more susceptible. If you wear contact lenses, the irritation can feel even worse. Fortunately, smoke shouldn't cause permanent damage.
What can I do to make my eyes feel better?
The best thing to do is prevent the smoke from getting in your eyes in the first place. If you're at the beach or somewhere else outside, wear sunglasses. They will provide some protection, especially if they are close-fitting.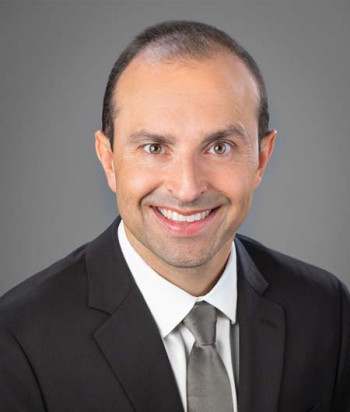 If prevention doesn't work, artificial tears could offer some relief. They work best if you place a drop in each eye prior to exposure to a smoky environment, since the artificial tear will form a mild protective barrier on your eye to reduce ocular discomfort, CEENTA Ophthalmologist Boyd Vaziri, MD, said. If you are already using artificial tears for an unrelated eye condition, talk to your doctor about increasing the dosage.

Cooling your eyes can also offer relief. Put your artificial tears in the refrigerator before using them or apply a cool compress to your eyes.
Simple prevention and treatment can make your time around the fire comfortable for your eyes. If your eyes don't get better, though, or have other issues, don't hesitate to make an appointment with a CEENTA eye doctor.
This blog is for informational purposes only. For specific medical questions, please consult your physician. Dr. Vaziri sees patients in our SouthPark office. To make an appointment with him or any of CEENTA's eye doctors, call 704-295-3000. You can also request an appointment online or through myCEENTAchart.
---
You may also be interested in
---
Leave a Comment
---
Back to News