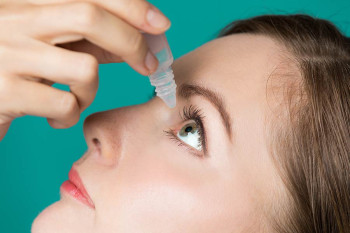 With review and feedback from Charlotte Eye Ear Nose & Throat Associates, P.A. Ophthalmologist Casey Mathys, MD (SouthPark, Belmont, Pineville)
If you wear contact lenses, you've probably been warned not to wear them too long, or you might damage your eyes. Specifically, you might get a corneal ulcer. But what, exactly, is a corneal ulcer, and how can it be treated?
What is the cornea?
The cornea is the clear, dome-shaped surface that covers the front of the eye. The cornea helps shield the rest of the eye from germs, dust and other harmful matter. It also functions like a window that controls and focuses the entry of light into the eye. It contributes between 65 and 75 percent of the eye's total focusing power.
What is a corneal ulcer?
A corneal ulcer is an open sore on the cornea. Symptoms include redness, pain, light sensitivity, the feeling of a foreign object in the eye, tearing, a discharge, eyelid swelling, a visible spot on the cornea, blurred vision, or mild to severe decreased vision.
What causes a corneal ulcer?
Prolonged contact lens wear, especially overnight wear, is the most common cause of corneal ulcers, as it can lead to bacterial buildup underneath the lens. Wearing contact lenses when swimming in a pool or lake are also risk factors for corneal ulcers.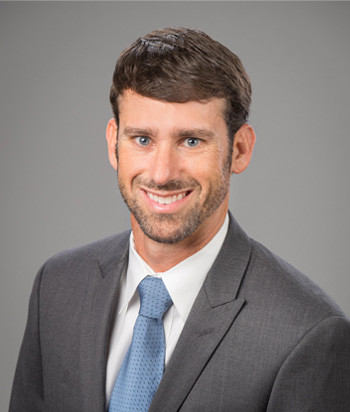 "As a cornea specialist I see many patients with corneal ulcers every week," CEENTA Ophthalmologist Casey Mathys, MD, said. "In my experience the most common cause of a corneal ulcer is sleeping in contact lenses overnight, improper contact lens cleaning, or wearing the lenses longer than your doctor recommends. As corneal ulcers can lead to permanent vision loss, it is important to always follow the guidance of your eye care provider regarding the proper wear schedule and cleaning of your contact lenses."
Others causes include viral, fungal, or parasitic infections, cornea injury, dry eye syndrome, and Bell's palsy.
How are corneal ulcers treated?
Medicinal eye drops are the most common course of treatment. Sometimes, steroid or anti-inflammatory eye drops are prescribed to reduce swelling, too. Your doctor may take a culture swab of the ulcer to help determine the type of bacteria that is causing the infection. Vision may or may not return to normal, depending on how much scarring the patient has. In rare cases, a corneal transplant may be needed to restore the vision.
Where can I get corneal ulcer treatment?
If you think your cornea has an ulcer, schedule an appointment with a CEENTA ophthalmologist. Whether the cause is a contact lens, an injury, or something else, they will help make your cornea as healthy as possible.
This blog is for informational purposes only. For specific medical questions, please consult your doctor. To make an appointment with Dr. Mathys, call 704-295-3000. You can also request an appointment online or through myCEENTAchart. In-office and virtual visit appointments are available.
---
You may also be interested in
---
Leave a Comment
---
Back to News