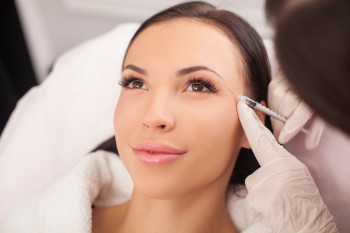 With review and feedback from Charlotte Eye Ear Nose & Throat Associates, P.A. facial plastics specialist Neela Rao, MD (Fort Mill)

You don't want to believe it, but there it is: a wrinkle, right in the middle of your forehead. Well, that's easy enough to solve, isn't it? Just get BOTOX or a cosmetic filler and smooth that skin right out. Before you do, though, you should ask yourself: are you the right age for a cosmetic injection?
What is BOTOX?
BOTOX – as well as similar substances Dysport and Xeomin – are prescription medicines injected into facial muscles to decrease the appearance of wrinkles by temporarily paralyzing a person's facial muscles.
What are cosmetic fillers?
Cosmetic fillers are substances like hyaluronic acid, found naturally in the tissues of the body, which are injected into skin areas to restore volume and suppleness. They eliminate fine lines, wrinkles, and creases.
How old do you have to be to get injections?
The FDA has approved the use of BOTOX in patients 18 and older, and cosmetic fillers in patients 21 and older.
What is the ideal age for BOTOX?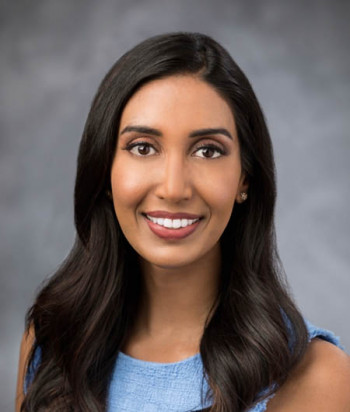 The ideal age to start an injection like BOTOX is when you begin to notice wrinkles when your face is resting. It is normal to have dynamic wrinkles, or wrinkles that appear with facial motion (smiling, frowning, etc.). Most patients start BOTOX treatments in their thirties, although some may start as early as their mid-twenties. However, many people won't have developed enough wrinkles to justify treatment so early. Also, regular BOTOX treatments at such an early age can become expensive as costs accrue over the years. Also, there is a chance that BOTOX overuse – for example, getting regular treatment starting in your mid-twenties – could lead to earlier resistance and reduced efficacy of BOTOX. However, switching to a different neurotoxin such as Dysport or Xeomin could overcome the tolerance, CEENTA facial plastic specialist Neela Rao, MD, said.
It is also important to note that BOTOX is best used a preventative measure and must be maintained every 3-4 months for optimal results. Those who begin treatment later in life can still benefit by preventing future wrinkles, but BOTOX will not reverse the appearance of deep-set wrinkles.
What is the ideal age for fillers?
Most people begin to notice volume loss in their face around their thirties. However, areas such as the tear troughs (bags under the eyes) can appear at a younger age due to the skin being very thin in this area. Fillers are becoming increasingly popular in the lips, particularly in younger patients, and can be injected safely in adults of all ages. While fillers are ideal to restore youthful volume to the face, they can also help soften the appearance of wrinkles and fine lines.
What else can I do to keep my skin from wrinkling?
The best way to avoid wrinkles is to prevent them. Wearing sunblock daily – even in the winter – getting plenty of rest, reducing stress, and drinking lots of water are all important measures. Your genes also play a strong role in how your face ages. It is important to remember that wrinkles are a natural part of aging and demonstrate our emotions and expressivity. Not all wrinkles are bad!
Wrinkle treatment is available at CEENTA
If you think you're at the right point in your life for cosmetic injections, schedule a consultation with a CEENTA doctor. Our specially-trained eye and ENT doctors in both North and South Carolina are skilled in cosmetic treatments and are ready and willing to help you look the age you want to look.
This blog is for informational purposes only. For specific medical questions, please consult your doctor. Would you like an appointment with Dr. Rao? Call 704-295-3000. You can also request an appointment online or through myCEENTAchart.
---
You may also be interested in
---
Comments
Leave a Comment
---
Back to News