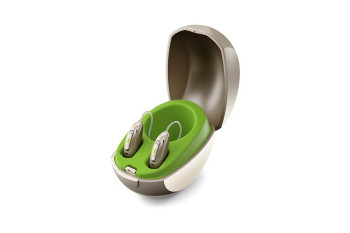 With review from CEENTA Audiology Department Manager Kimberly Schneider, AuD
Getting hearing aids was a great idea. You can finally hear the world around you and you're reconnecting to everything that hearing loss made you miss. And now that you have these aids, you should be good for a while, yes? Well, while you do have great quality hearing aids, you should still have them checked and upgraded on a regular basis.
How often should hearing aids be replaced?
It's a good idea to have your hearing aids replaced every three to five years. While many can last longer than five years, you will get better sound quality from newer devices.
Can't my hearing aids be repaired?
Yes, they can be fixed, but, again, the sound quality will often be better from newer devices. Plus, you may get to the point where repairing your hearing aids costs more than getting new hearing aids.
Does CEENTA have the newest hearing aids?
Our audiology department prides itself on offering the most up-to-date technology in the hearing aid models they offer customers. Those include models from Widex, ReSound, Microtech, and Phonak. Notably, we now offer the Phonak Audéo Paradise, the world's first hearing aid with a motion sensor, speech enhancement, tap control and universal Bluetooth® connectivity. The Phonak Audéo™ Paradise features unrivaled sound quality, Personalized noise canceling, universal connectivity to iOS®, Android™ and billions of Bluetooth devices, and new Tap Control for easy access to Bluetooth functions. The Paradise's battery is rechargeable, too.
CEENTA hearing aids have a 30-day return period. They also come with warranties ranging from one-year loss and one-year repair to three years loss and three years repair, depending on the technology level of the device. Patients can drop them off at a CEENTA office for repairs if they become damaged.
Make an appointment at CEENTA today
If you're experiencing hearing loss, you should have your hearing checked once a year. While here, take some time to try out a new set of hearing aids. You don't want to miss out on the world around you.
This blog is for informational purposes only. For specific medical questions, please consult your doctor. Would you like an appointment with a CEENTA audiologist? Call 704-295-3000.
---
You may also be interested in
---
Leave a Comment
---
Back to News