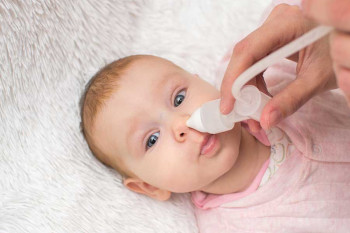 It seems every new parent has the same complaint: "my baby's nose is always stuffed up and runny." If you're a new parent, you probably say the same thing. You may also be looking to learn why it's always stuffed and what you can do about it. This blog would like to answer those questions.

Why is my baby congested?
Colds from viruses are the most common cause of nasal congestion in this age group. Because babies' immune systems are developing at this stage, they don't have immunity to most viruses that cause colds. These also cause frequent runny noses.
Other common causes of nasal congestion in babies include allergies and, occasionally, a foreign body in the nose. Rarely, however, there is a chance that your baby has a more serious illness, like the flu, bacterial nasopharyngitis, or asthma.
Babies' noses are very susceptible to environmental factors. Irritants such as dust and cigarette smoke can also give your baby a stuffy nose. Finally, dry air can be a factor that can affect the nose.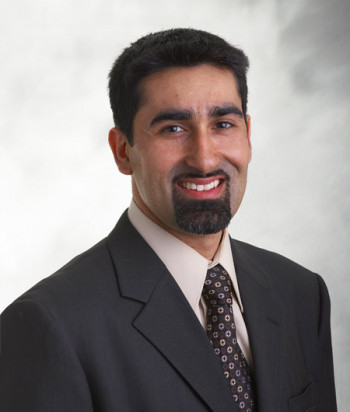 Newborns may sound congested because they have leftover amniotic fluid in their nose. This should go away on its own in a few days.
The discharge from your baby's nose is a good clue if the congestion is caused by something mild, like a cold, or something more serious. If the discharge is clear and watery, it is likely caused by a virus. Discharge may temporarily turn white or yellow in this situation as well.
However, if the mucus is thick, green, brown, or yellow for more than a few days, if your baby has difficulty breathing with a fever, if they're being fussier than normal, or they're not eating or sleeping well, you'll want to bring your baby to the doctor as soon as possible, CEENTA ENT doctor Sajeev Puri, MD, said.
How do I treat my baby's congestion?
Congestion can cause your baby significant problems with sleeping and eating, and can affect their overall development, Dr. Puri said, so you'll want to take care of it.
The best way to keep your baby's nose clear is to keep it moist. A few saline drops in each nostril will loosen the mucus. You can then pull it out using a suction bulb. This can be done as needed. Make sure you avoid any saline with added medicine, since many medicines aren't good for babies. In fact, some medicines, especially over-the-counter cold medications, can be dangerous for an infant.
You can also try keeping a humidifier in their room. Just make sure to clean the device and change the water daily to avoid mold growth. It does not matter if the humidifier is cold or warm.
And, of course, if you have any questions or concerns about your baby's congestion, you can always bring them to CEENTA.
This blog is for informational purposes only. For specific medical questions, please consult your doctor. Dr. Puri sees patients in our Blakeney office. To make an appointment with him or any of CEENTA's ENT doctors, call 704-295-3000. You can also request an appointment online or through myCEENTAchart.
---
You may also be interested in
---
Leave a Comment
---
Back to News