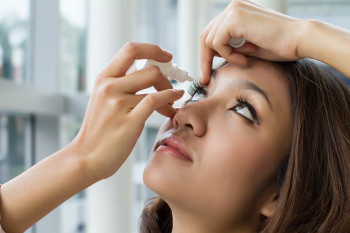 With review and feedback from CEENTA Ophthalmologist Robert Saltzmann, MD (SouthPark, Belmont)
Many people need to put drops in their eyes for anything from allergies to cataracts to glaucoma. But getting them in your eyes can be easier said than done. Today, we'd like to offer you some tips to make putting drops in your eyes a little less difficult.
The ideal techniques
First, don't feel bad if you're having trouble. Many people do.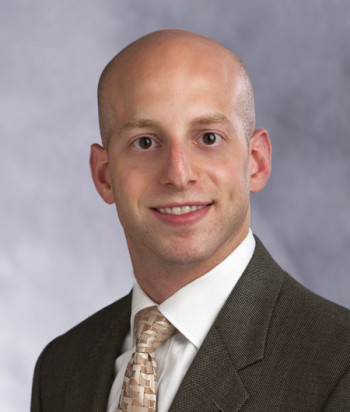 "Instilling eyedrops is not a natural maneuver," CEENTA Ophthalmologist Robert Saltzmann, MD, said. "Human beings were not designed or intended to put drops in our eyes."
Doctors recommend one of two ways to get drops in your eyes. Regardless of which you choose, first wash your hands before touching your face. Then, you could follow this technique:
Pull down your lower eyelid with your non-dominant hand. This creates a small "cup." You may also choose to use your thumb and forefinger to stretch both your top and bottom eyelids open, resting your fingers on the orbital bones around the eye.
Grasp the bottle with the index finger and thumb of your dominant hand.
Rest the pinky side of the bottle hand on top of the hand that is holding your eyelids open.
Lean your head back. Try to stare at the bottle tip or look up slightly.
Squeeze and allow a drop to "parachute" into the eye, either onto the eye or into the cup you made with your eyelid.
Close your eye for 2-5 minutes after you feel the drop in your eye.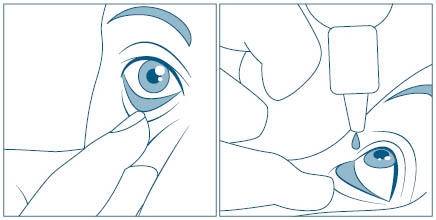 If you follow the second, in which you would use both hands:

Use the thumb and forefinger of your non-dominant hand to stretch the skin of your top and bottom eyelids open. The fingers should come to rest on the top and bottom bones of the eye socket, not the eyeball itself. This should feel a bit like stretching a rubber band. If done correctly, when you attempt to close your eye, you will find you can't close it entirely, even if you squeeze.
Tip your head back, looking up toward the ceiling. Make an attempt to stare toward the tip of the bottle.
Holding the bottle with your dominant hand and with the tip a few centimeters from your eye (without touching your eye), squeeze the bottle, allowing one drop to gently fall or "parachute" its way into your eye.
If the drop is barely felt to touch, you can be assured that a sufficient amount of drop was delivered.
Close your eye for 30-60 seconds after instillation.
It may be helpful if the drops are chilled or refrigerated in order to better feel when one hits your eye. If done properly, there is no reason to instill two or more drops with each dose. The drop manufacturers already build into the concentration some allowance for drop loss onto the cheek and into the tear duct.
If you need an aid
Sometimes, people need a little extra assistance, and several options are available for purchase. If you have trouble keeping your eye open, the Owen Mumford AutoDrop or the Opticare Drop Dispenser can help. If squeezing the bottle is an issue, the Owen Mumford AutoSqueeze can help. Some applicators could help people who can't bend their neck back.
If you have other physical difficulties
People with physical limitations don't have to buy extra products to get drops in their eyes. For example, if you can't bend your neck, consider lying on your back. A family member could also assist you if you have difficult squeezing the bottle or getting the drops in your eyes.
Keep your bottle clean
Try to avoid touching the bottle to your eye, as this could contaminate your drops.
CEENTA's eye doctors are here to help
If you have an eye condition that could be treated with drops, schedule an appointment with a CEENTA doctor. They'll diagnose you, come up with a treatment, and if you need drops, they'll discuss these techniques in person.
This blog is for informational purposes only. For specific medical questions, please consult your doctor. Would you like an appointment with Dr. Saltzmann? Call 704-295-3000. You can also request an appointment online or through myCEENTAchart.
---
You may also be interested in
---
Leave a Comment
---
Back to News