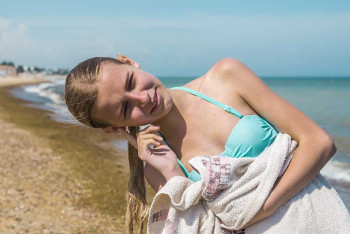 You get out of the water after a great day at the pool and notice your hearing sounds off. Yes, you might have water in your ear. It's not difficult to get it out, but we want to make sure you do so safely.

How do I remove water from my ear?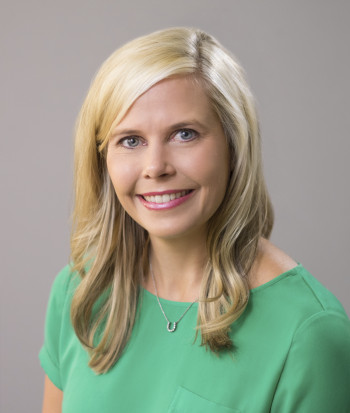 There are plenty of simple remedies for getting water out of your ear. First, try tilting your head in the direction of the blocked ear and jiggling your earlobe. You can also lie down on a towel and let gravity draw the water from your ear.
The hot air from a hair dryer may also evaporate the water. Make sure to turn it to its lowest setting and hold it about a foot from your ear, though.
Finally, some over-the-counter medicines can help break up the moisture and kill any bacteria that may be growing in the water. Do not use products like hydrogen peroxide or alcohol without consulting a physician, however, as these might burn when applied to your ear, CEENTA ENT doctor Leighanne Dorton, MD, said.
What should I not do?
Don't use a Q-tip or other object you would have to insert into your ear. Doing so can not only force the water deeper into your ear, but it can compress earwax in your ear canal or even puncture your eardrum.
How can I avoid getting water in my ears?
You can keep the inside of your ears dry by wearing ear plugs or a swimmer's cap. Thoroughly drying the outside of your ear when you get out of the water can also help prevent water from draining into it.
Can water hurt my ear?
If water stays inside your ear, it may cause swimmer's ear. Swimmer's ear is an infection of your outer ear caused by bacteria that can grow in this moist environment. Symptoms include ear pain, itching, ear canal swelling, redness, discomfort, and fluid drainage. If it gets worse, you may experience more intense pain, itching, redness, and fluid damage. In severe cases, the pain may spread to the rest of your face, neck, or side of your head. The lymph nodes in your neck may swell, and you may also develop a fever.

Should I see a doctor for swimmer's ear?
Yes, you should make a doctor's appointment if you have persistent ear pain, swelling, or drainage so you can be evaluated for possible swimmer's ear. Swimmer's ear usually requires treatment with prescription ear drops.
Water in the ear can be a nuisance, but we don't want it to cause any health problems. If you think you have swimmer's ear, or are just having trouble getting the water out, don't hesitate to make an appointment with a CEENTA doctor today.
This blog is for informational purposes only. For specific medical questions, please consult your physician. Dr. Dorton practices in our Salisbury office. Do you need an appointment with an ENT doctor? Call 704-295-3000. You can also request an appointment online or through myCEENTAchart.
---
You may also be interested in
---
Leave a Comment
---
Back to News