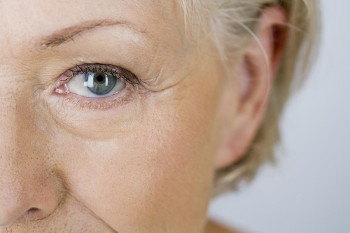 With review and contributions from Oculoplastics Specialist Catherine Cuite, MD (SouthPark)

As summer sun softens into fall colors, it's time to repair any little etchings that outdoor fun has left on our skin. This can include the tiny lines commonly known as "crow's feet."
What are crow's feet?
Crow's feet are small wrinkles at the corners of our eyes caused when the muscles around the eye contract. This is often caused by squinting, laughing, and smiling, and usually start to form in our twenties and thirties. They can also be caused by exposure to the UV rays from the sun.
While a few small wrinkles in this area can add character, or hint at a happy disposition ("when Irish eyes are smiling…"), deep grooves in the corner of the eyes are a noticeable sign of aging. When combined with a suntan, they can even create horizontal stripes on the skin.
How do I treat crow's feet?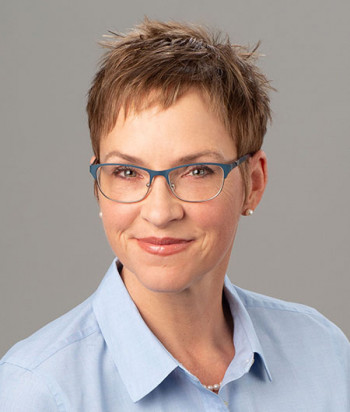 A great first step to turning back the clock on sun-damaged skin is retinol. This treatment increases cell turnover so that dull, ashy skin is refreshed.While experts agree that retinol products are effective, they can be hard to tolerate. CEENTA Ophthalmologist and Oculoplastics Specialist Catherine Cuite, MD, suggests using a time-release product if your skin is very sensitive. These should only be applied in the evening, though, so you minimize any reactions your skin might have.
What other options do I have?
If a hectic summer of fun has kept you out of the salon, now is a great time to invest in a quality facial to deeply clean sun-damaged skin. Dermabrasion, microblading or laser resurfacing are all great options in the fall, after beach time is over and well before holiday parties invite us to look our best. Most quality skin products are a financial investment, so it's recommended you take the time to professionally deep clean your skin first so you can get the most from your dollar.
Crow's feet that are fine and shallow respond beautifully to microbotox, a technique where ultra-dilute toxin is applied gently over a broad area, Dr. Cuite said. The face isn't frozen, but fine wrinkling is noticeably minimized.
When is it time for injections?
For deeper wrinkles, a combination of carefully-placed injections like BOTOX and soft tissue filler can bring a tremendous improvement. Filler can be injected to subtly lift sunken areas, giving some instant gratification to your treatment.
As always, great aesthetics don't make you look different. They make you look like a refreshed, relaxed you. CEENTA's commitment is to use these tools and specific techniques with expertise that will achieve a natural, untouched appearance.
This blog is for informational purposes only. For specific medical questions, please consult your doctor. Would you like an appointment with Dr. Cuite? Call 704-295-3000. You can also request an appointment online or through myCEENTAchart.
---
You may also be interested in
---
Leave a Comment
---
Back to News