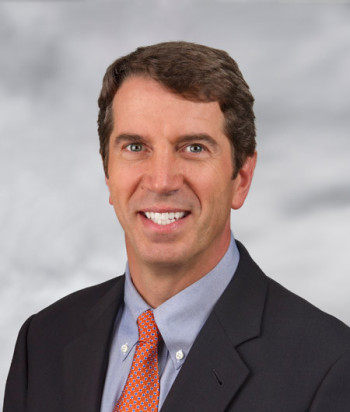 When an ENT doctor teaches athletic trainers
What should athletic trainers do when their players have injuries? When should they be referred to an ENT physician? These are some of the issues CEENTA ENT doctor Timothy Kelly, MD, discussed when he presented a guest lecture to a group of Winthrop University athletic trainer students.

Dr. Kelly is no stranger to the classroom, having taught at Indiana University for a number of years. While he has not done this particular lecture at Winthrop before, it was one of his talks at IU.
Dr. Kelly didn't just lecture, either. He also took questions from the students, who were very interested in hearing about his practice and his treatment of injuries they might see someday.
"They loved hearing about the unusual cases I've taken care of," he said.
While Dr. Kelly's talk covered the gamut of ENT care, he focused on traumas to the head and neck, nosebleeds, and other issues pertinent to student athletes. He talked about not just the injuries themselves, but when they should be referred to ENT physicians or demand urgent attention.
Dr. Kelly first discussed ear infections and inflammation and what causes them. He then went over more serious ear trauma, such as lacerations, temporal bone fractures, and tympanic membrane perforation. He also talked about cancers of both the external and internal ear. Sudden hearing loss and vertigo can be symptoms of serious problems, and athletic trainers should look out for them when caring for their patients, he said.
Dr. Kelly then moved on to a talk about the nose. He first talked about nasal and sinus infections –particularly sinusitis – then proceeded to talk about traumas such as lacerations and fractures. He also addressed nosebleeds and the different ways to treat them, such as using pressure and ice, Afrin nasal spray, or packing. Dr. Kelly also talked about nasal obstructions, and how to tell if they're caused by infections, allergies, or a foreign body.
When discussing the throat, Dr. Kelly talked about different throat infections and their causes. This include pharyngitis and tonsillitis, abscesses, laryngitis, epiglottitis, and the difference between viral and bacterial infections. Throat pain could also be a sign of a more serious concern like cancer, cysts, or other growths, and urged the students to pay attention to any signs or symptoms.
Finally, Dr. Kelly addressed neck and facial trauma the young athletic trainers might see, including lacerations, vascular and nerve injuries, bone fractures, and laryngeal damage.
While ENT care is always available from CEENTA if needed, athletes should feel comfortable knowing this lecture helped their trainers be better able to handle ear, nose, and throat disorders.
Dr. Kelly practices in CEENTA's Fort Mill and Rock Hill offices. To make an appointment with him or any of CEENTA's ENT physicians, call 704-295-3000. You can also request an appointment online or through myCEENTAchart.
---
You may also be interested in
---
Leave a Comment
---
Back to News