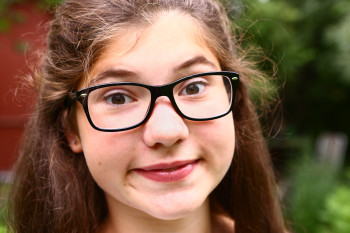 With review and feedback from CEENTA Optometrist Sandra Nassar, OD (SouthPark)
It's not uncommon for someone's eyes to need two different glasses prescriptions. But can someone's eyes be so drastically different that one is eye is farsighted and the other is nearsighted?
When one eye sees close and the other sees far
Yes, your eyes can have such different vision that one eye is farsighted and the other is nearsighted. This is an uncommon condition called antimetropia.
When eyes have different powers
Antimetropia is a subset of another condition called anisometropia. This is when the eyes have drastically different prescriptions of at least two diopters. A diopter measures the light-bending power of a lens. Negative diopters equate to nearsightedness, while positive diopters equal farsightedness.
What are the symptoms of having eyes with two different powers?
Not everybody with antimetropia has symptoms. However, the main symptom someone might notice is that one eye is blurrier than the other. This can lead to headaches, dizziness, nausea, and most commonly poor depth perception. When occurring at a young age, it may cause one eye to develop slower than the fellow eye, which can then lead to amblyopia, commonly known as lazy eye.
How can this be treated?
Fortunately, glasses and contact lenses can help correct these drastic vision differences. However, glasses can cause objects to look like they are different sizes when people with anisometropia view them with each eye. This is a condition called aniseikonia. Contact lenses, however, greatly reduce this.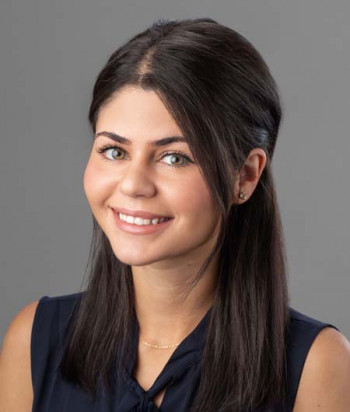 Also, people who are nearsighted in one eye and farsighted in the other are usually better served with contacts than glasses, because they create more natural vision.

"Having one eye farsighted and one eye nearsighted can be visually challenging for some people," CEENTA Optometrist Sandra Nassar, OD, said. "For others, especially over the age of 40, it can be very useful! In certain individuals with antimetropia, the brain adapts and sees clearly at distance and near when both eyes are open. We call this monovision. In others, that may not be the case. Glasses and contacts can provide clear and comfortable vision in each eye, both monocularly and binocularly."
Can CEENTA help me if my eyes have these conditions?
CEENTA's eye doctors are experts in providing eye examinations and making sure you get the proper corrective lens prescription. No matter how far apart your eyes are, vision-wise, we'll help you see clearly.
This blog is for informational purposes only. For specific medical questions, please consult your doctor. Would you like an appointment with Dr. Nassar? Call 704-295-3000. You can also schedule an appointment online or through myCEENTAchart.
---
You may also be interested in
---
Leave a Comment
---
Back to News