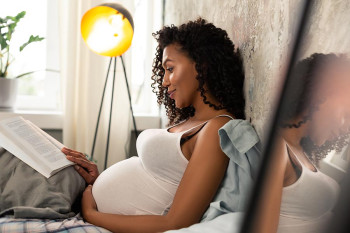 With review and feedback from CEENTA ophthalmologist Omar Punjabi, MD (SouthPark, Concord, Matthews) and audiologist Allie Tighe, AuD (Fort Mill, Rock Hill)

Congratulations – you're pregnant! Last year in this blog we talked about how pregnancy can affect your hearing and vision and how it can make your nose stuffy. Today we'd like to delve a little deeper into one of the possible causes of pregnancy-related vision loss – gestational diabetes – and how it can affect you and your baby's health in other ways.
What is gestational diabetes?
Gestational diabetes is a type of diabetes found in pregnant women who did not have the disease before pregnancy. It usually appears in the middle of a woman's pregnancy, and doctors test for it between the 24th and 28th weeks.
Unfortunately, doctors don't know why some women develop gestational diabetes. That said, women who are older than 25, have a family or personal history of diabetes, are overweight, or are non-Caucasian are at a greater risk for it.
What problems can gestational diabetes cause?
Poorly-controlled diabetes can cause a baby's blood sugar to be high. This can make the baby grow extra large, which in turn can cause problems for both mother and child during delivery. High blood sugar may also increase the risk of early birth, which could cause the baby breathing difficulties. Also, diabetic women have higher blood pressure than non-diabetic, which can lead to preeclampsia, a very serious condition that can be fatal to both the mother and baby. Also, in some cases the babies of diabetic mothers can be born hypoglycemic, or with low blood sugar. Finally, those babies have a higher risk of developing type 2 diabetes when they're older.
How can I keep gestational diabetes under control?
Fortunately, this condition can be managed through a healthy diet, exercise and, when necessary, taking medication. You and your doctor can discuss in detail a plan tailored for you.
Will I always have diabetes?
Blood sugar levels usually return to normal soon after giving birth. That said, you will be at a higher risk of developing type 2 diabetes later in life. You and your doctor can also discuss healthy ways of keeping your blood sugar levels under control.
How can diabetes affect my health later on?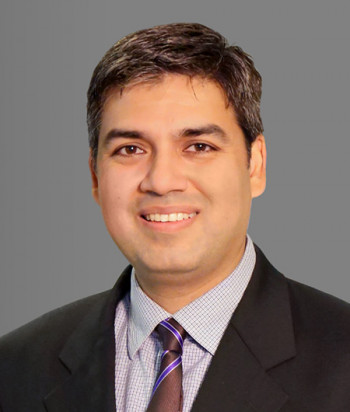 If type 2 diabetes does develop, it can lead to permanent eye damage if left untreated. Patients can develop several eye problems, including diabetic retinopathy, cataracts, glaucoma, and double vision, CEENTA retina specialist Omar Punjabi, MD, said.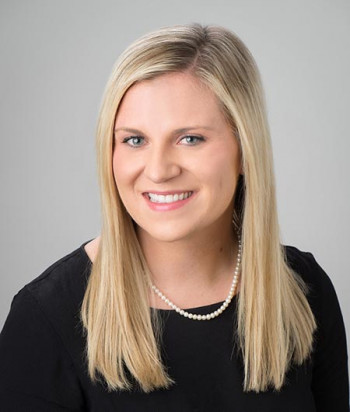 Diabetes can also cause problems with your ears. Hearing loss is twice as common in people with type 1 or type 2 diabetes as it is in people without the disease, CEENTA audiologist Allie Tighe, AuD, said. One in three people with diabetes will experience hearing loss.
CEENTA's doctors are experts in caring for pregnant patients and those with diabetes. Don't hesitate to talk to your primary care physician or OB/GYN about gestational diabetes, and if you have any concerns about how diabetes may affect your vision or hearing, make an appointment with a CEENTA doctor today.
This blog is for informational purposes only. For specific medical questions, please consult your doctor. Would you like an appointment with Dr. Punjabi or Dr. Tighe? Call 704-295-3000. You can also request an appointment online or through myCEENTAchart.
---
You may also be interested in
---
Leave a Comment
---
Back to News