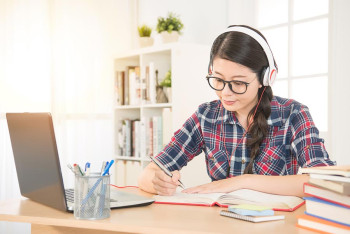 With review and feedback from CEENTA Voice & Swallowing Specialist Terri Gerlach, PhD, CCC-SLP (SouthPark)

If you're the kind of person to make New Year's resolutions, you're probably considering a number of ways to better yourself. But instead of your usual "join the gym" resolution, you want to do something more intellectually enriching, like learn a new language. While this is a great idea and always fun to do, just know that learning a new language when you're an adult is more challenging than when you're a child.
Learning while young
It is widely accepted that the best time for you to learn a new language is when you're very young, specifically before the age of 10. Ideally, you'll have started learning when you were a baby.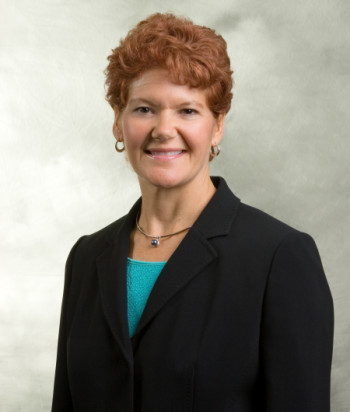 "Brain plasticity in children under the age of 1 year allows them to accommodate most sounds in most languages," CEENTA Voice & Swallowing Specialist Terri Gerlach, PhD, CCC-SLP, said. "It is the environment that they are exposed to over the first 3 years of life that allows them to begin mastery of specific sounds of their language. The exposure to language-specific sounds begins to create boundaries of sound acquisition. These boundaries become more solidified the older we get, and this is why it is more difficult to learn a new language as we get older. It is interesting to know that children of bilingual families can learn both languages – for instance, English and Spanish – if both are spoke fairly equally at home, but their language development for both is somewhat delayed initially. They eventually catch up in both languages if exposure to both continues."
Even if they don't start before age 10, young people still have a fair degree of ease learning a new language until they are about 18.
Why learning gets challenging
Scientists have noted a dramatic drop in the ability to learn a new language after people turn 18. This is attributed to a number of factors. First, by the time teenagers turn 18, most have graduated high school, and they don't have the daily, structured classroom environment to learn a language every day, even if they're in college. Second, some scientists believe that, by that point in your life, your mastery over one language can interfere with learning a second. Finally, it's possible that physical changes in your brain after 18 may make learning something new more of a challenge.
Don't lose hope
That's not to say it can't be done, though. While you may have more challenges as an adult, there are still ways to learn enough of a language to read or speak it, even if you're never fluent. For example, learning from native speakers or through immersion – living somewhere where that language is spoken almost exclusively – can be very helpful.
The mental benefits
Don't let all this discourage you, though. Not only can learning a new language be a great way to talk to people around the world, but there are health benefits, too. Young adults who know more than one language have been found to have better concentration skills, and some studies have shown that bilingual people can delay the onset or development of Alzheimer's.
Helping you speak
Whether you know one language or you're a polyglot, if you have a vocal disorder that makes speaking difficult, a CEENTA voice & swallowing specialist can help you. Don't hesitate to schedule an appointment and get back to speaking every language you know.
This blog is for informational purposes only. For specific medical questions, please consult your doctor. Would you like an appointment with Ms. Gerlach? Call 704-295-3000. You can also request an appointment online or through myCEENTAchart.
---
You may also be interested in
---
Leave a Comment
---
Back to News