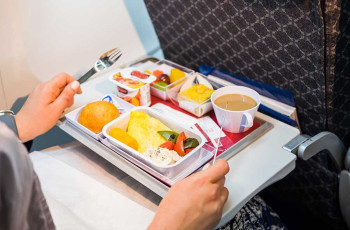 You're on a plane heading to your favorite vacation spot. As excited as you are to get away for a while, you're not too thrilled about eating while you're on the plane. Airplane food just never tastes right. Is it because the food is low quality, or is something affecting your sense of taste?

Affecting your smell, affecting your taste
Your sense of taste and smell are linked, so if something affects your sense of smell, it will affect your sense of taste, too. What's affecting your sense of smell in a plane? First, cabin pressure is a major factor. Pressurized cabins affect blood oxygen levels, which in turn affect your sense of smell. Second, because airplane air is dryer than the Sahara Desert, your nasal passages are dried out, which reduces sensitivity to not just smell, but taste, too.
Curiously, the noise levels of the plane can affect your sense of taste, too. Studies have shown that perception of sweetness and saltiness can be affected by the level of background noise you're experiencing. Because jet engines are fairly loud, they can affect your appreciation of what you're eating.
Also, for legal reasons, all food must be fully cooked while it's still on the ground, then frozen. Also, for safety reasons, convection ovens are used on planes, not microwaves or stoves. Anyone who's purchased a frozen meal and reheated it knows there can be flavor issues when cooking for one, but when hundreds of these meals need to be prepared, it can be an even bigger problem.
Not all flavors are affected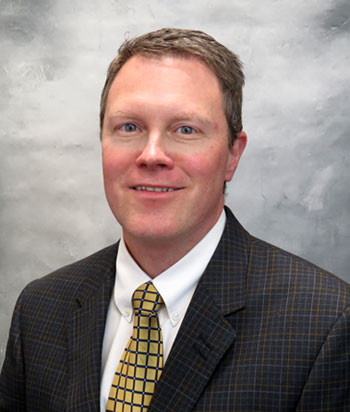 Sweet and salty flavors are those most affected. Savory, sour, bitter, and spicy flavors are unaffected. So, while a candy bar might taste delicious on the ground, it would taste much blander in the air, CEENTA ENT doctor Brett Heavner, MD, said. Many companies who make food for airlines try to compensate for the effects of altitude and dry air, preparing foods with very strong flavors and seasoning it far more than they would for food served on the ground.
How can I make my airline food taste good?
If you want to make sure your food has flavor, ask for it. Don't get anything sweet or salty. Request extra seasoning and spices on your meal. Your airline may be able to accommodate you. Also, depending on your airline, you may be able to bring a small bottle of your own seasoning with you. Just remember you can't bring bottles larger than 3.4 ounces on a plane. You don't want to have to throw anything away.
Whether you're in the air or on the ground, your senses of taste and smell are very important. If you have concerns about either, don't hesitate to make an appointment with CEENTA today.
This blog is for informational purposes only. For specific medical questions, please consult your doctor. Dr. Heavner practices in our Steele Creek office. Do you need an appointment with an ENT doctor near you? Call 704-295-3000. You can also request an appointment online or through myCEENTAchart.
---
You may also be interested in
---
Leave a Comment
---
Back to News