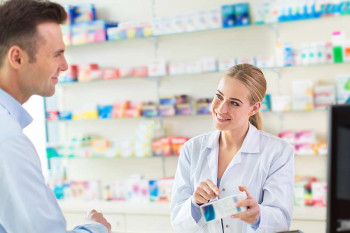 Hearing loss has many causes: loud noises, ear injuries, illness, and age. But did you know some of the medicines you take may cause hearing loss? Read more to find out what they are and how you can protect your hearing.

Hearing loss can be a side effect of medicine, and is a condition called ototoxicity. In some cases it is reversible, and in other cases it can be permanent. Ototoxic medicines are a common cause of hearing loss in older adults, since they oftentimes have to take medicine on a regular basis. Other symptoms of ototoxicity are vertigo and tinnitus.
Some common medicines, such as aspirin and ibuprofen can cause hearing loss. Aspirin is more likely to cause hearing loss if taken in large doses – eight to 12 pills a day. Fortunately, this hearing loss is usually reversible once intake is reduced or stopped.
Some antibiotics – particularly certain aminoglycosides – have hearing-related side effects, too. This is most common in people who have kidney disease or who had pre-existing hearing problems. These problems are more serious than those from aspirin or ibuprofen, in that anywhere from 20 to 60 percent of these patients risk permanent hearing loss.
If you have high blood pressure or had heart failure and are taking a diuretic like furomeside or bumetanide may also experience the effects of ototoxicity.
Cancer patients should also note that some chemotherapy drugs have been associated with hearing loss, too.
Hearing loss or similar side effects are compounded if you take two or more of these medicines simultaneously. It is important you pay attention to any changed in your hearing. If you do notice any changes, let your doctor know right away. They will help you address this and any other concerns you may have.
And if you do find yourself dealing with hearing loss, tinnitus, or balance issues, please don't hesitate to make an appointment with a CEENTA audiologist or ENT doctor. They'd be happy to help you.
This blog is for informational purposes only. For specific medical questions, please consult your physician. To make an appointment with any of CEENTA's audiologists or ENT doctors, call 704-295-3000. You can also schedule an appointment online or through myCEENTAchart.
---
You may also be interested in
---
Comments
Leave a Comment
---
Back to News