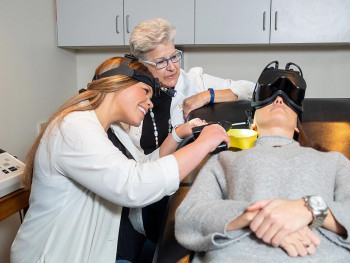 When people think about hearing loss, they might think that treatment begins and ends with hearing aids. But proper hearing care services means more than just buying a device and putting it in your ear. It means getting the quality care only a licensed audiologist can provide.

How could hearing loss affect me?
Hearing loss has been associated with mental concerns like depression and anxiety, social withdrawal, and cognition and brain health – such as auditory/mental fatigue and memory loss. It has also been connected to neurologic concerns like dizziness and tinnitus.
Hearing aids can not only restore a person's hearing and help eliminate social withdrawal and mental health concerns, but they can even help with tinnitus, too.
The importance of audiologists
The audiologists at CEENTA are specially trained to test adults and children of all ages to determine what, if any, level of hearing loss a person has. Not only will they test your hearing, they will also discuss your lifestyle and determine any potential hearing loss causes. On top of aural rehabilitation, they provide individual and family counseling, too.
More than just a purchase
Just buying a hearing aid is not enough to improve your hearing. You want to make sure it suits your lifestyle needs. For example, someone who works in a noisy environment would need a different hearing aid than someone who sits in a quiet home all day.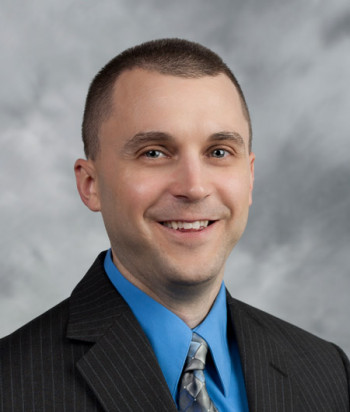 You also want to make sure the hearing aid fits your ear properly, both physically and acoustically, CEENTA Audiologist Mark Gabrych, AuD, said. Your audiologist will perform measurements that verify the amplification and output levels of the hearing aid in each ear. Because ears are all anatomically different, this can result in very different sound levels from each hearing aid.
If the fit of your hearing aids isn't verified, you might not be able to hear properly. Also, wearing them might not be comfortable, which could convince you to not wear them at all. Either way, you will not get the full hearing benefits you need or deserve.
What else do audiologists treat?
Audiology care is more than just hearing, too. If you experience chronic balance problems, dizziness, or tinnitus, an audiologist could test you to determine how severe your dizziness or vertigo is and come up with a plan to treat it. They may even work as part of a healthcare team with physicians, neurologists, and physical therapists to come up with the ideal treatment plan for your needs.
If you have hearing concerns, don't settle for anything less than the premier care that CEENTA audiology services provide. You'll get more than just a hearing aid. You'll get the personalized care you deserve.
This blog is for informational purposes only. For specific medical questions, please consult a doctor. Dr. Gabrych practices in our Albemarle office. To schedule an appointment for hearing care with him or another CEENTA doctor, call 704-295-3000.
---
You may also be interested in
---
Leave a Comment
---
Back to News