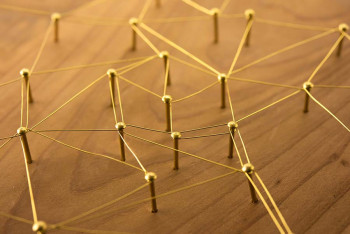 Antidepressants are a very important treatment option for people dealing with depression. Depression is also one of a number of mental health concerns linked to tinnitus. However, some researchers say some antidepressants can aggravate tinnitus issues.

Tinnitus is a symptom, not a disease itself, and can have a number of causes. Tinnitus is most often caused by hearing loss, specifically damage to the inner ear. Hearing loss is often due to aging or loud noise exposure. Tinnitus can also be caused by thyroid problems, blood circulation problems, head or neck injuries, and some medications. There is no cure for tinnitus, although it can be treated.
In addition to being a physical issue, tinnitus has been linked to mental health concerns. An estimated two million people have tinnitus so severe they have reported depression, anxiety, anger, post-traumatic stress disorder, insomnia, and even thoughts of suicide.
While antidepressants help millions of people a year – 1 in 6 Americans take them or other psychiatric drugs – some researchers are now saying antidepressants could be a contributing factor to tinnitus.
Antidepressants work by balancing chemicals in your brain that affect your mood and emotions. Some antidepressants affect serotonin levels. Serotonin is a natural mood stabilizer, which helps reduce depression and regulates anxiety. It also has a number of physical effects, such as healing wounds and maintaining bone health.
However, some antidepressants elevate serotonin levels, and there are nerve cells in the brain that become hyperactive when exposed to these increased levels of serotonin. This can raise anxiety levels and can result in tinnitus.
That said, not all antidepressants may exacerbate tinnitus. If yours do, you should talk to your doctor about switching to a new medicine. It is very important you do not stop taking any antidepressant before first talking to your doctor, though.
It is also very important to know that, even though underlying emotional problems are common in tinnitus sufferers, antidepressants should not be used to treat tinnitus.
There are treatment options for tinnitus, however. Sound therapy, such as white noise or nature sound machines, has been beneficial in alleviating tinnitus by helping sufferers to avoid silence. Hearing aids can treat the hearing loss often associated with tinnitus. The audiologists at CEENTA also fit devices that use built-in sound generators to provide pleasant sound to the auditory cortex that disrupts the awareness of the tinnitus signal in the brain.
This blog is for informational purposes only. For specific medical questions, please consult your physician. If you have tinnitus and would like to make an appointment with an audiologist, call 704-295-3000. You can also schedule an appointment online or through myCEENTAchart.
---
You may also be interested in
---
Comments
Leave a Comment
---
Back to News