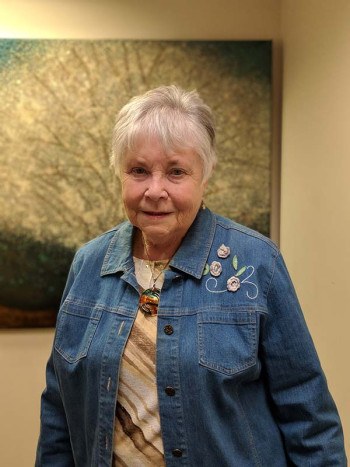 CEENTA has cared for countless patients in its 95 years, with thousands of employees working here over the years. This is the first in a series of interviews with some of these people, offering us brief glimpses into our storied history.
Nurses have a front-row seat to medical care. As a CEENTA nurse for almost three decades, Mary Lee Haywood not only experienced the development of care firsthand, but she also had ties to some of the earliest days of CEENTA, too.
Eye care from decades past
Ms. Haywood first started working at CEENTA's Seventh Street hospital in 1959. She was a nurse for Henry Sloan, Sr., MD, an eye doctor and one of the founders of CEENTA. Sadly, she only worked for him for a short time before he passed away.
But Ms. Haywood still stayed with the Sloan family, since Henry Sloan, Jr., MD, also worked at CEENTA. When his nurse left, Ms. Haywood began assisting him.
"Dr. Sloan was a brilliant doctor," she said.
Ms. Haywood didn't just perform general nursing duties. She helped with more specialty eye care, too. For example, when people first start wearing contact lenses around 1960, Ms. Haywood would teach patients how to wear and clean them. And she wasn't just a teacher; she wore them herself. In fact, she got her first pair when her husband said he'd get them for her as a birthday present. But he never did, because after she was fitted Dr. Sloan said they were his gift to her. Her husband would have to come up with something else.
At the time, contact lenses were $150-200, which included a follow-up appointment.
She also tried new contacts out herself to see if they'd be good for patients. For example, Dr. Sloan wasn't a fan of bifocal contact lenses when they first came out, so Ms. Haywood and a tech tested them and gave him a report on their results.
Care then is worlds away from what it is now. A quick, outpatient procedure now, when Ms. Haywood was a nurse cataract surgery would take 45 minutes and you'd stay in the hospital on bedrest for a week. If you had surgery for a detached retina, you'd stay in bed with sandbags holding your head in place.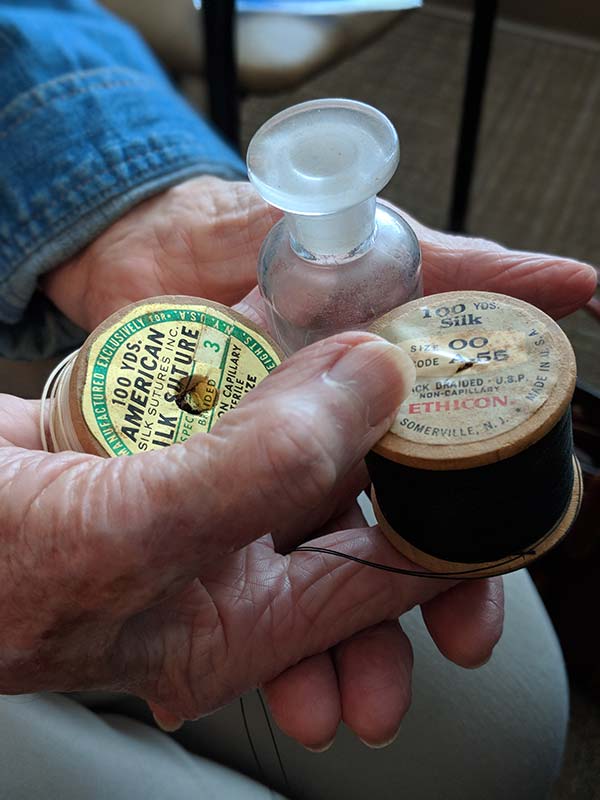 Collecting the keepsakes
Despite no longer working here, Ms. Haywood still has in her possession some reminders from the early days at CEENTA. When we were moving out of Third Street, staff were told they could take old items as mementos. Otherwise, they would be thrown away. So, she took spools of silk sutures from the 1930s that are as in good condition today as they would have been then. She also has some glass vials that they used for patient drops.
Ms. Haywood also has a copy of a very old business card – also from the 1930s – the nurses would hand out on behalf of Dr. Sloan, Sr. You can even still see patient care requests written on the back, the pencil barely faded after eight decades.
Premier personal care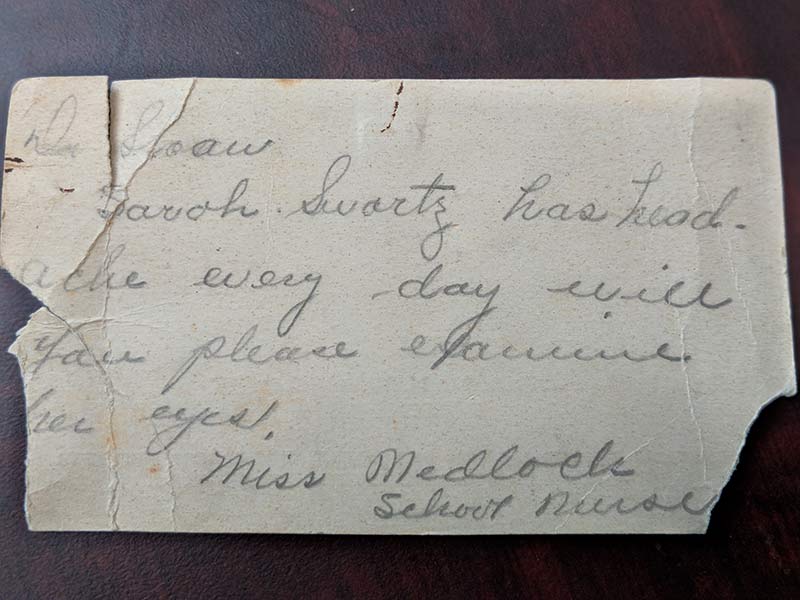 Ms. Haywood left CEENTA in 1961 to have her first child, sometimes working part-time until 1976. She came back to CEENTA full-time then, assisting Dr. Sloan until he retired in 1986. She then went to work for Presbyterian Hospital on Third Street, where she stayed until her own retirement in 1996.
Ms. Haywood didn't just care for eye patients, either. She also cared for ENT patients before and after their surgeries.
Ms. Haywood was glad she got to be a nurse at a time when medical professionals spent more time with patients and getting to know them on a personal level. She tells the story of one woman who had gone blind from glaucoma and was nearly deaf from hearing loss. She couldn't watch TV, listen to music, or do most other activities, and she would cry on Ms. Haywood's shoulder.
"So many patients were like that, and you felt like a member of the family," she said.
We're glad Ms. Haywood was a member of the CEENTA family, and we're glad she made so many patients feel the same way.
---
You may also be interested in
---
Comments
Leave a Comment
---
Back to News