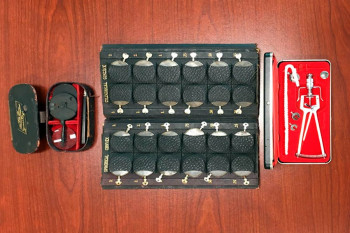 While CEENTA constantly strives to treat patients with the most up-to-date medical equipment, we are appreciative of the past, too. That is why we were so grateful to receive the gift of old eye care equipment from retired physician John Davenport, MD.
Dr. Davenport gifted CEENTA a portable ophthalmoscope, a packet of refractive lenses that were at one time used to determine a patient's glasses prescription, and a Schiotz tonometer, which was used to check intraocular pressure.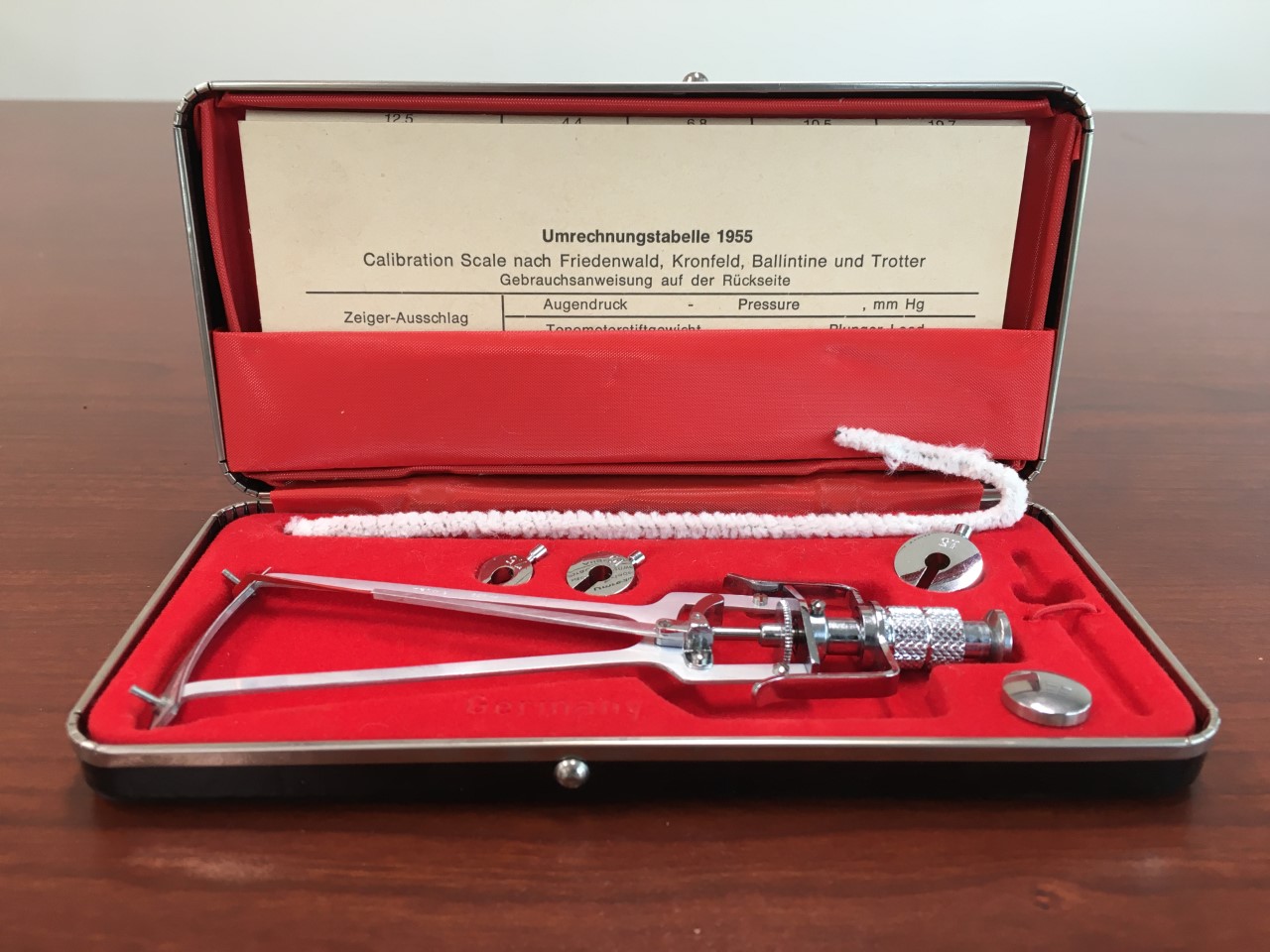 Dr. Davenport purchased the tonomoter to carry in his bag so he could provide his patients with complete physician services. The other two items were used by Dr. Davenport's grandfather in his own medical practice.
Dr. Davenport's grandfather, Clarence Emmett Davenport, MD, was making his living with a printing business in New York state. At some point, Dr. Davenport said, his grandfather got "a bee in his bonnet" to go to medical school. Records then show him graduating from the University of Vermont medical school in 1892.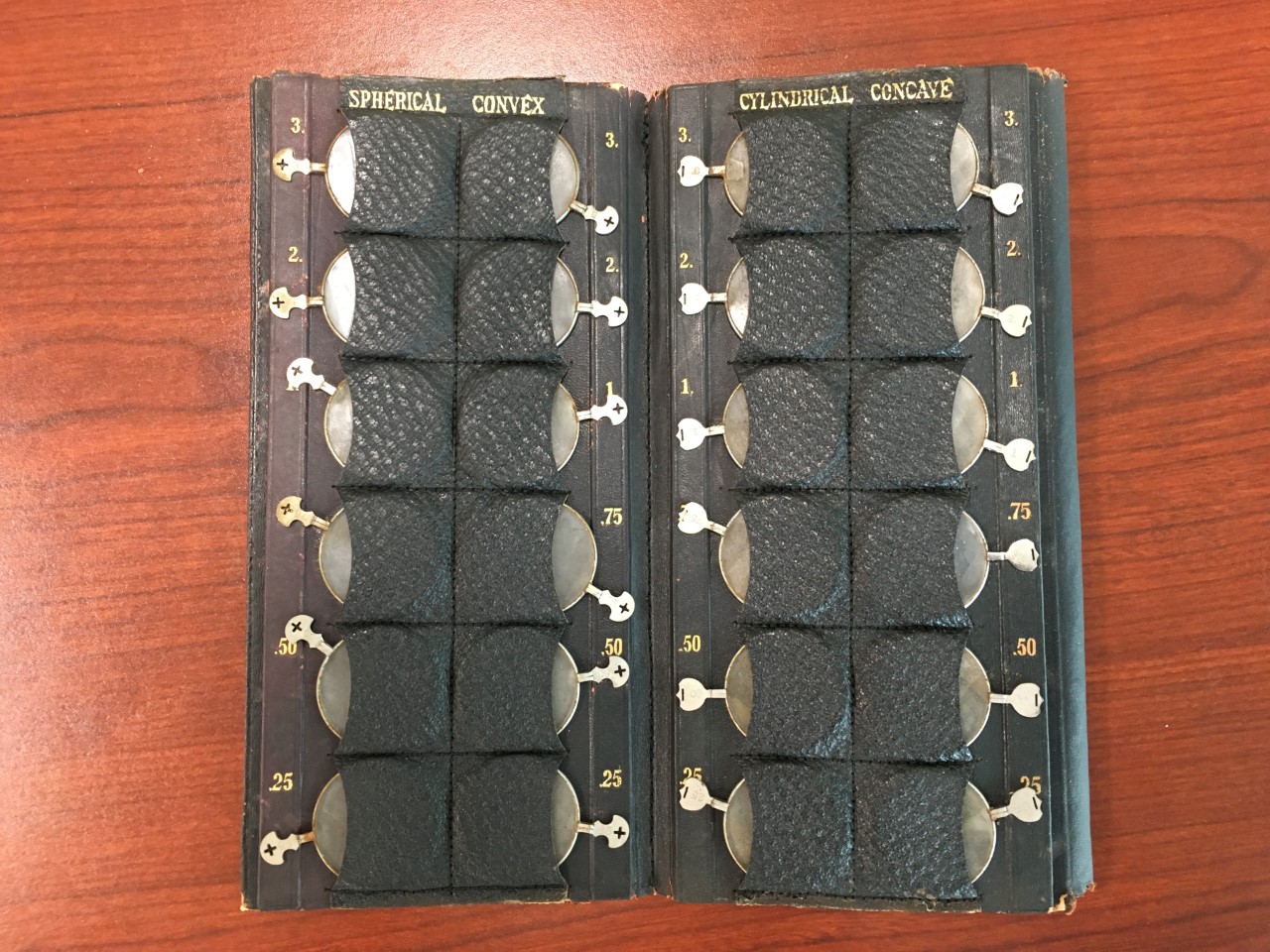 From there he moved to Rutherford, NJ, where he had a private practice in general medicine.
"I know from old family photos that he had a piano box wagon, which he went out in at night to deliver babies and treat sick people," Dr. Davenport said.
After a few years, though, and with a growing family, the older Dr. Davenport left private practice and joined the United States Public Health Service. He was assigned to examine immigrants at Ellis Island for transmissible disease.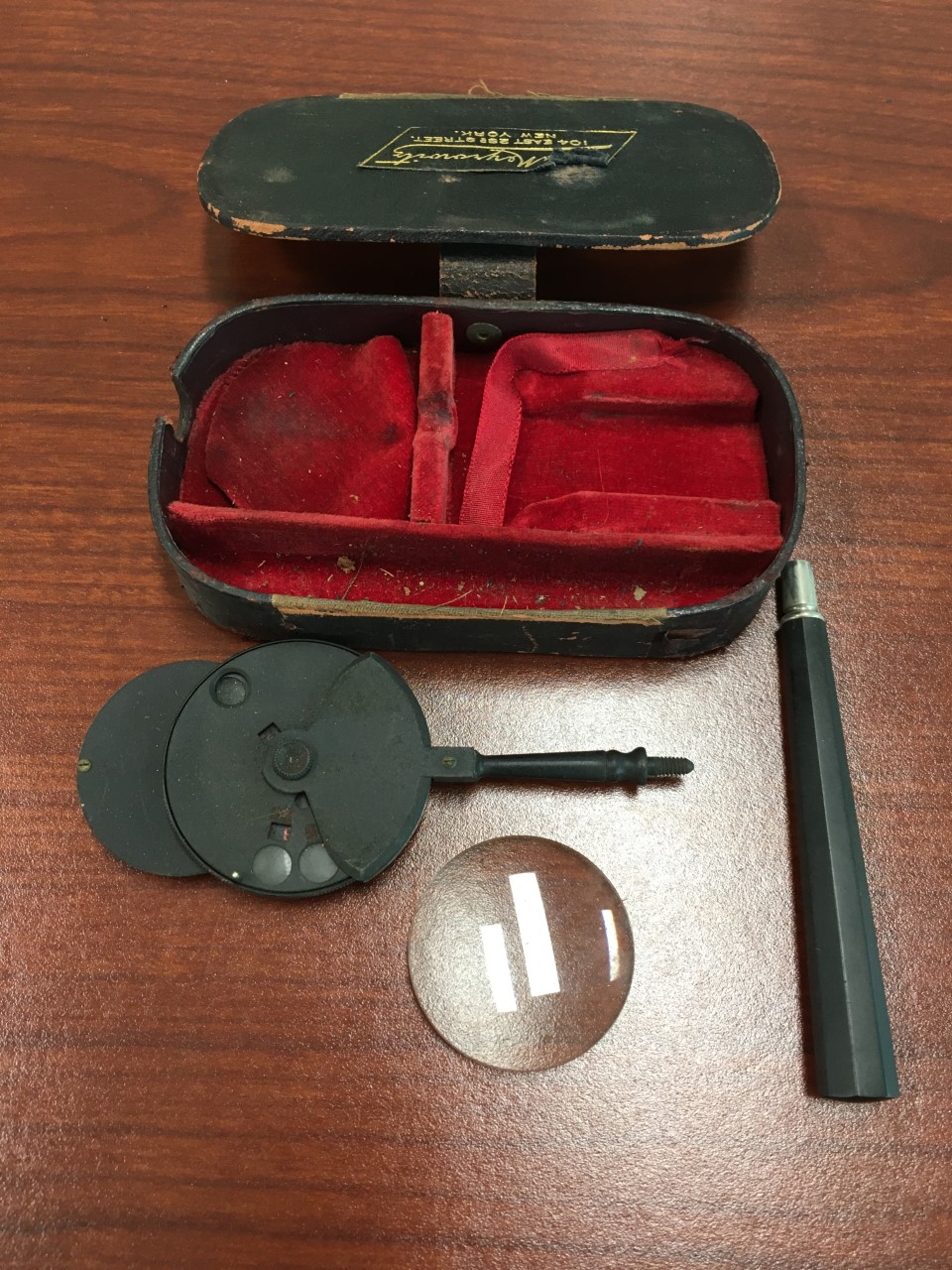 "I can only guess the ophthalmoscope was in his pocket the whole time," Dr. Davenport said of his grandfather.
Following in his grandfather's footsteps, the younger Dr. Davenport joined the USPHS after finishing his residency. He joined the Indian Health Service and worked at the IHS hospital in Cherokee, NC, until 1981. He left the USPHS then and moved to Charlotte, where he joined the Mecklenburg Medical Group. He practiced there until he retired.
These items will be on display in our Matthews office. The next time you have an appointment there, be sure to check this equipment out to see what eye doctors used to examine patients' eyes in years gone by.
To schedule an appointment in our Matthews office, call 704-295-3000. You can also schedule an appointment online or through myCEENTAchart.
---
You may also be interested in
---
Leave a Comment
---
Back to News